A Special Nigerian Festive Table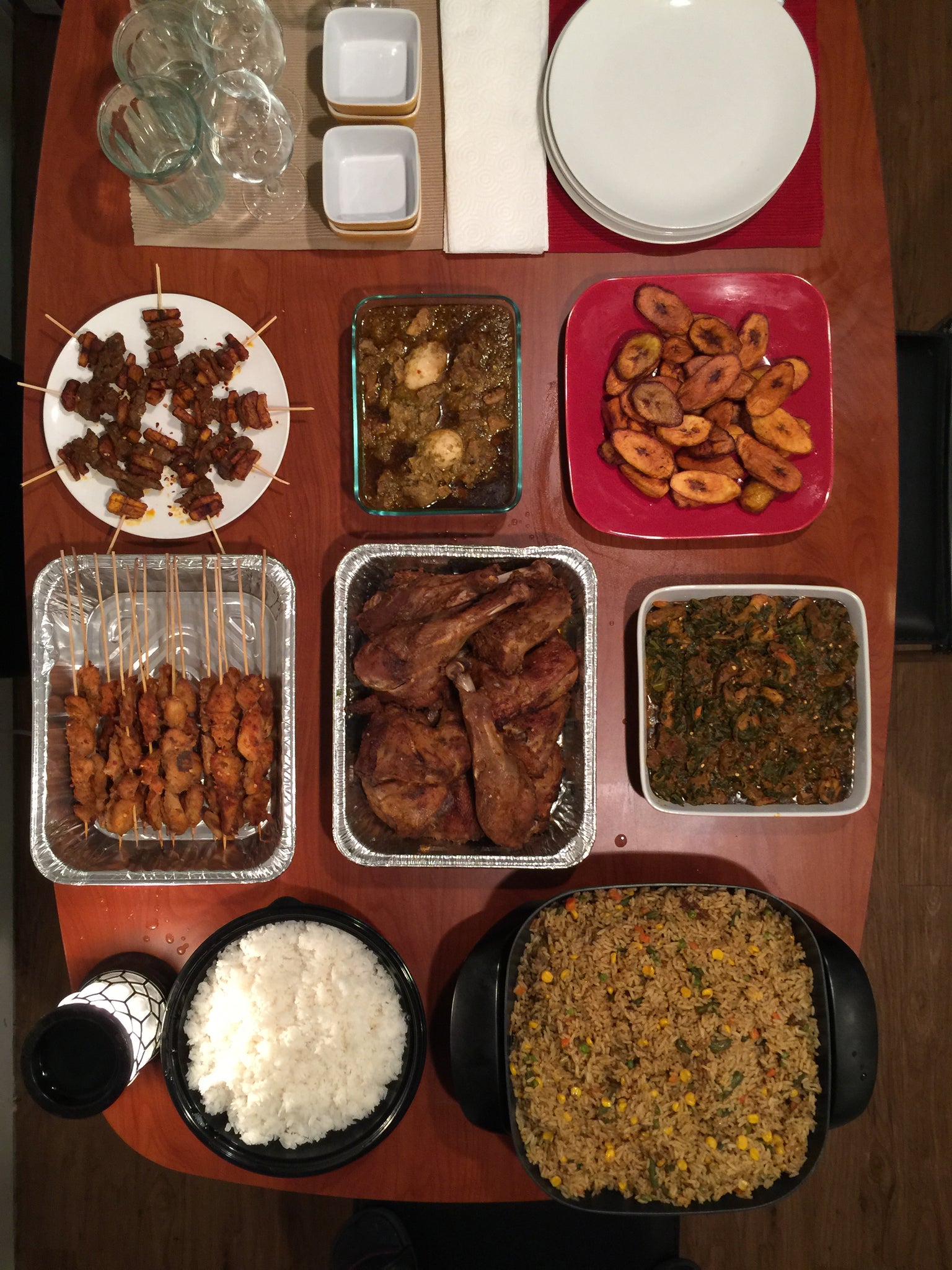 Happy New Year and Happy New New Year in Advance to you Guys!
I am indeed grateful for this year amongst a lot of other things. Its been an amazing year. Guess what? This blog has a new inviting look you know it had to do its own "new year new me"  and its also now allidoiscook.com!
After a really long semester and a few more work days after the end of the semester I had some days off before the holidays started. Amazing! I felt the Christmas spirit even without a tree in my house but with the presence of my friends from High School and University and also from graduate school. It was so much fun catching up and fulfilling my "don't worry I will cook for you guys someday" promise.
Thinking of what to make for the holiday…took me about 2 hours but I did it. So I came up with a non-traditional menu. I came up with a menu that had all the favorite things I ate growing up during festive periods. Took me two days to prepare it but trust me it was worth it.
This line up of dishes are perfectly fit for any occasion where you do not want the regular items on the table but a switch from the basic.
Fried Rice – The recipe is here!
Steamed Jasmine Rice – its just steamed rice…
Ayamase Stew – there are directions here!
Efo-Riro (Vegetable soup) this went with poundo yam – It is a key to success.
Rosemary Chicken and Turkey – I will also subsequently make a post about this but here's a fried chicken recipe and turkey recipe.
Spicy Chicken Skewers – recipe coming soon.
Gizdodo – This recipe is here!
A couple of these recipes have been posted on the blog already and I will post subsequently the other recipes.

Please subscribe to the blog so you can get updates as soon as I post!


Happy Holidays guys! Heres to a wonderful 2016!