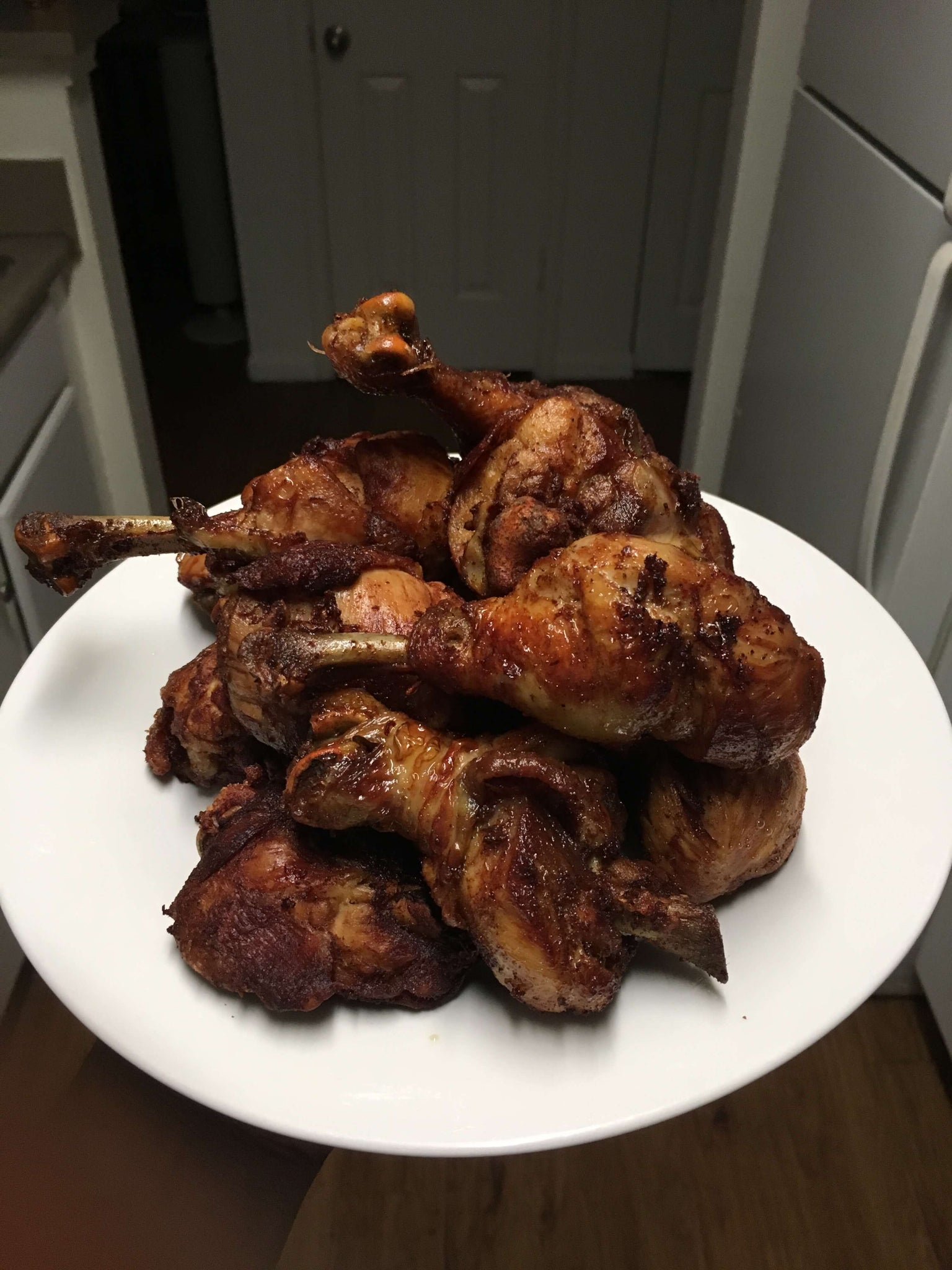 Before I start, I promise you there is no flour needed in this recipe.
Growing up in Nigeria, I was exposed to a lot of fried chicken, before my mum decided to ban fried meat and made us switch to baking our poultry *rolls eyes*. Fried chicken took a lot of forms, the really good fried chicken and the one that was tougher than rubber. I used to think the people that fried them that dry were angry at the guests.
When I came to America, I was so excited to be free from eating baked chicken, went in a store and ordered "fried chicken" Imagine my dismay when I got something covered in flour. Guys, I was confused (I ate it though, my $7 couldn't be wasted).
Last week I realized my summer body was not going to be ready again this year (8 years in a row now), so I decided to indulge in some comfort Fried Chicken the way I knew it best. Made it posted a photo online and for some reason it blew up! As usual, the "recipe please" comments came, so here I am, It is really easy!
Ingredients
Oil
Salt
Curry
Water
Thyme
2 Onions
3 Tomatoes
Garlic Cloves
Seasoning Cubes
Cameroon Pepper
3 Habanero Peppers
Chicken Drumsticks
I marinate my chicken for at least two days, but this time I forgot and let it stay for three days #StillWinning. I bulk cook chicken so these measurements can marinate 10 pounds of Chicken. If you are making less you can reduce the measurements to suit your quantity. 
Directions
Clean out your chicken, cut it up into desired sizes then cut lines into them. Let your cuts touch the bone. We want the marinade to get to the bone. Smart right?
Combine all of your ingredients in a blender. Everything! Including the salt, thyme and powdery ingredients. Trust me. 
Add a little water and about a cooking spoon of oil, blend till it's smooth! Now here if you are brave enough you can taste your marinade (put off the blender first though) to see how spicy/salty/tangy it is. if you want some more of any you can add more. 
Pour this marinade over your chicken, if you have gloves gently work the marinade into the chicken pieces, if not use a spoon like me. Marinate for as long as you have patience for. 
Pour the chicken with the marinade into a pot and cook on low heat so the marinade gets in some more. After 40 minutes, turn off the heat and let the chicken sit in the stock for a while this keeps it moist inside, I call it "post-marination".  I'm bad with terminologies I know 🙁.
Heat up your fryer, and fry these chicken pieces lightly till they are brown and crispy outside. Please don't fry them till they tough enough to make you lose some teeth. Enjoy!