Recipes
Ayamase – The Best Designer Stew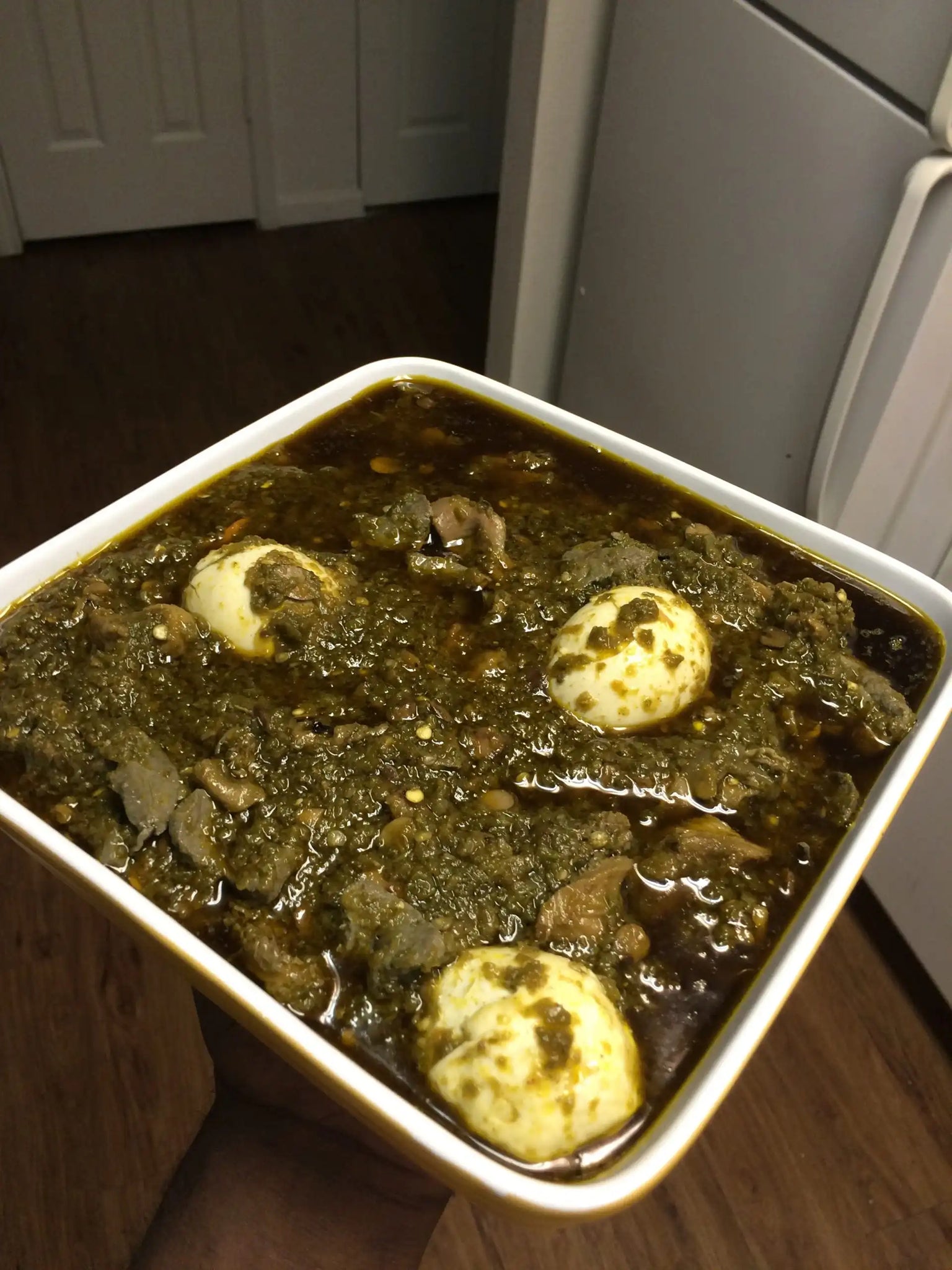 Guys! I am reeling in excitement. You know when you nail a recipe so perfectly you have to go on your knees and thank God for creating all the ingredients? That is how I feel now. So for a while a number of people have asked me to give out my Ayamase recipe but I had to put the best one out. Sorry for the wait (mixtape coming soon).
If you don't know what Ayamase is, it's a dish made with unripe habaneros (atarodo), locust beans (iru) onions lots of meat parts, eggs and palm oil. This stew goes perfectly well with Ofada rice/parboiled or jasmine rice and plantains. It is a really easy to make and easy to ruin, but with these steps you would nail it perfectly.
Because I didn't have ready access to the unripe habaneros, I substituted and still got the taste, texture and scent perfectly
Ingredients
Unripe Habaneros
Poblano
Jalapeno and Serrano peppers
Liver (Edo)
Gizzards (Iwe)
Beef Tripe (Shaki)
Beef chunks (Ara Eran)
Cow skin (Ponmo)
Locust Beans (Iru)
Eggs
Palm Oil
Onions
Seasoning Cubes
You should allot about 1 hour to making this if it's your first time.
Directions
Bring all your meat parts and season with salt, onions and some pepper and boil together, till they are tender. Drain then set aside. Also, boil your eggs, peel and set aside.
Now Blend your peppers and onions to a very coarse texture. Note: If it is too smooth it looses the texture which is important.
Now, bring the blended mix to boil to reduce the water in it. You may want to just drain it out but cooking it keeps the flavor in the peppers.
Rinse your Iru (a lot don't like the pungent odor so it is good to rinse it to reduce the smell.
Bleach your palm Oil: This is literally 'burning' the oil. Put about three to four serving spoons of palm oil, cover the pot and leave on high heat for about seven minutes. The oil is bleached perfectly when its is very thin and very dark. You want to open the windows, doors and put on the air vents.
Let bleached oil cool down, add the Locust beans in the oil (this adds to the flavor). Heat it up again and pour in the cooked pepper mix stir and let it fry for three minutes.
Pour in the cooked meats, boiled eggs and add your seasoning cubes stir and leave to boil for about ten minutes. Then this is done. 
Note: The most important part of this stew is bleaching the Palm Oil. And the texture of the blended peppers. Texture and Taste are key to nailing this.