Notes from the Chef
Every item in this box fits right into your breakfast routine, with a cup of coffee or tea. Puff Puff with ice cream makes for a delicious snack or dessert. The stewed beef is perfect as a topping for salads, in a stir-fry and as a protein side. Indulge your taste buds also with the scotch bonnet condiments to give a kick to whatever you put it on.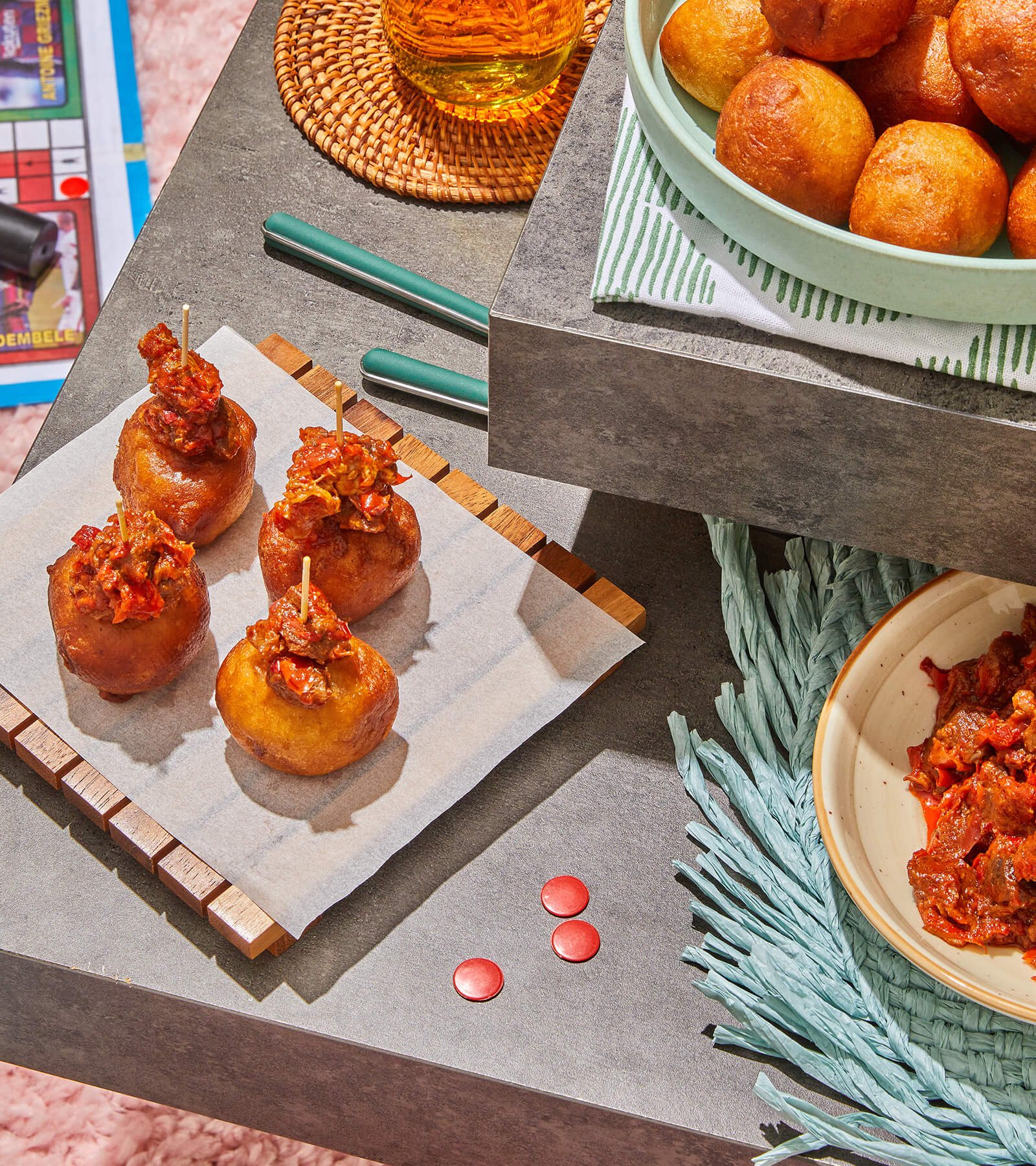 Prepare Yourself
(and your food)
Please place the box contents (except rodo products) in the fridge or freezer immediately.
Reheating
Bring your stewed beef to room temperature and remove the protective film. Reheat in the microwave for a minimum of 5-6 minutes or to your desired temperature.
Variety Pastries Pack - Bring your pastries to room temperature and preheat the oven to 350F. Place pastries on a baking tray and reheat in the oven for 8 minutes (Puff-Puff & Sausage Rolls), 12 minutes (Pies).