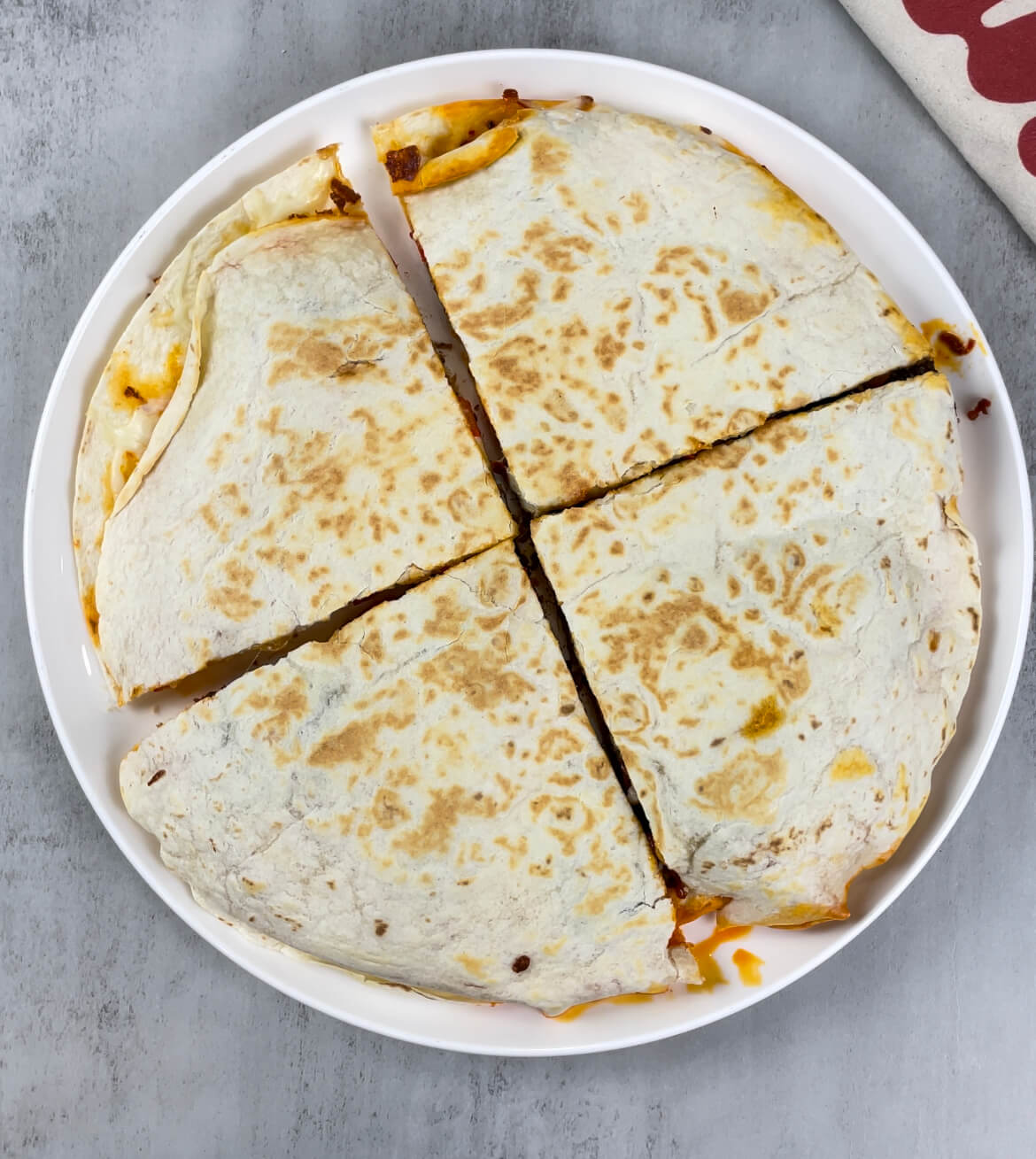 Have you ever wanted to enjoy something comforting but want to spend only a little bit of time in the kitchen? This was how I was feeling, and Stewed Beef Quesadillas were the perfect choice to go with.
Stewed Beef is that gift that keeps giving because it is a perfect dish for snacking, cooking, combining, you name it! If you feel a little baking-adventurous, check out this easy Stewed Beef Puffs Recipe here.
This recipe calls for just four ingredients and will take less than 20 minutes. Every second will be worth it when you see that cheese pull and take that first bite!
This recipe is available on Youtube here and Instagram here. Let's get to it!
Ingredients
½ Bell Pepper
Large Flour Tortillas
½ Adùn Stewed Beef
Shredded Mozzarella Cheese
Directions
Wash and cut up your bell peppers. 
In a pot on low heat, add your Adùn stewed beef and reheat for 6-8 minutes. 
In a wide pan on low heat, place a tortilla to cover the base and add your stewed beef spread evenly around the tortilla.  
Place your sliced bell peppers evenly over the stewed beef like you're building a pizza. 
Add some shredded mozzarella cheese over the top (as much as you like). 
Place another tortilla on top of the cheese and flip this over for the other side to cook for about 3 minutes. 
Cut into 4 pieces, serve while warm, and enjoy!