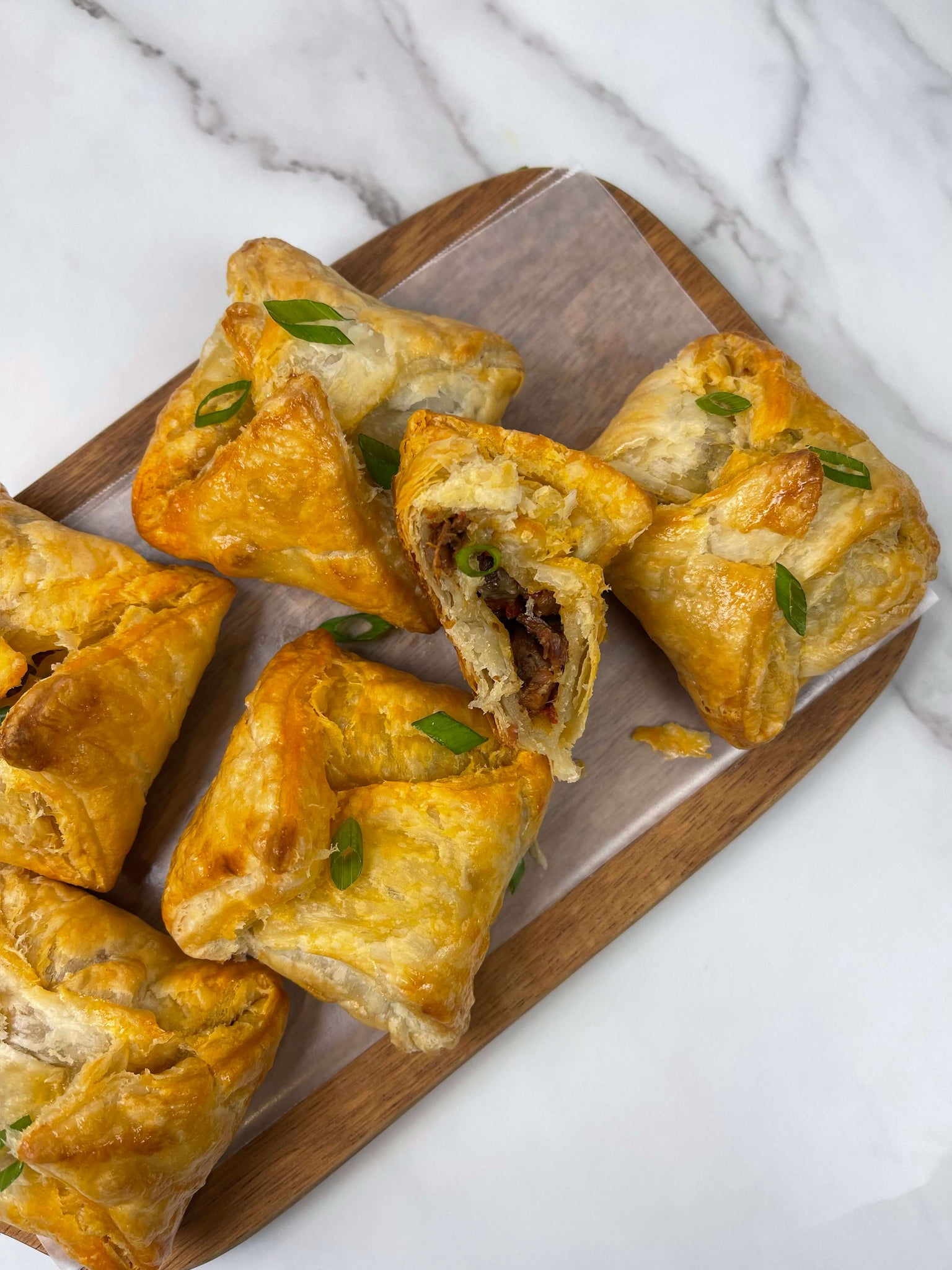 Written by: Bethany
These Stewed Beef Puffs are such a delicious addition to any holiday menu!
One of my favorite meal courses after dessert is the appetizer. It can range from a bowl of soup to a side salad introducing the main meal or my ultimate best, hors d'oeuvres which are basically small flavorful bites of anything before the course even starts. I see this as the period where I start to wet my beak and prepare my tummy for all the deliciousness that'll follow.
As a guest, I always look forward to whatever spread the hosts have prepared as I get to taste so many different things while having the luxury of not getting too stuffed before dinner.
Ingredients
1 Green Onion
1 Egg (Beaten)
1 Pack Puff Pastry
Adùn Stewed Beef
Mozzarella Cheese (optional)
As a chef, hors d'oeuvres have always allowed me to be extremely creative. Since there are absolutely no rules (as long as it can be eaten in a few bites), this is where I allow my imagination to go wild. My favorite way to approach this is by taking things people already love and are familiar with then adding some razzle dazzle.
These stewed beef puffs will definitely be talked about all year long. Here's how to make these savory pockets of fun.
 Directions
Preheat the oven to 400°F. 
Thaw stewed beef and puff pastry if they're still frozen. 
Chop up only the green part of the green onions. Set aside. 
On a lightly greased baking sheet, lay out puff pastry squares. 
Fill with stewed beef, green onions and cheese. 
Seal. 
Brush with beaten egg and bake for 25 mins. 
Enjoy warm!