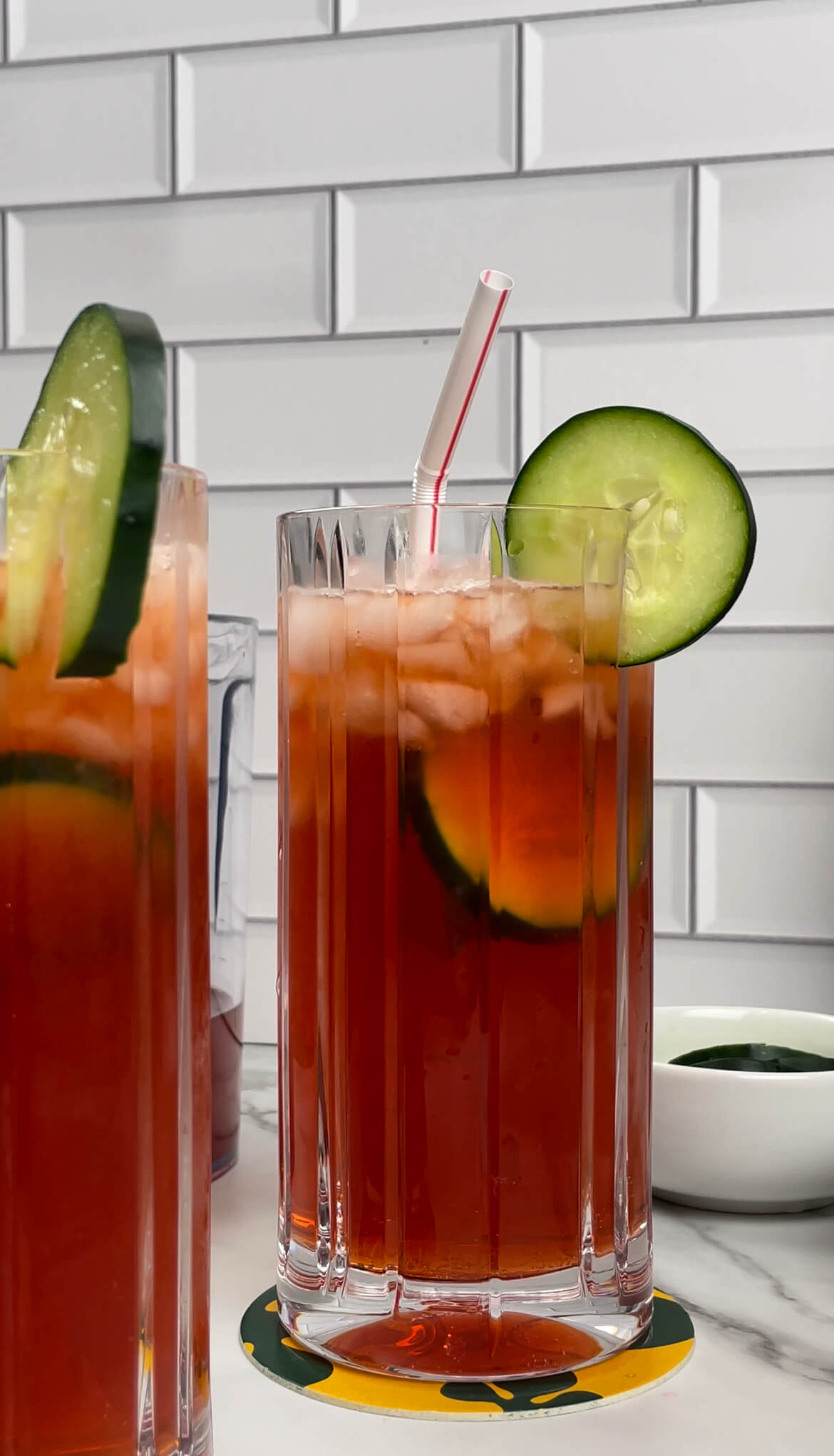 Written by: Tobi
This Chapman drink is one of the most popular drinks to come out of Nigeria. Growing up, this was always a staple alongside Zóbò (Hibiscus Drink) at parties, family celebrations, and restaurants.
Chapman is an easy drink to put together because it uses ingredients that we are all familiar with - Fanta (Orange Soda) and Sprite (Lemon Soda). The secret to making amazing Chapman is in the measurements; you want to ensure it is balanced and one of the flavors does not overshadow the other.
Chapman does not taste the same with a straight straw, and the cucumbers add their unique flavor profile to the drink. (Believe me!)
Ingredients
1 Lime
1 Cucumber
¼ Cups of Ribena
400ml/1.5 Cups of Sprite
400ml/1.5 Cups of Fanta
¼ Cups of Grenadine Syrup
4-5 Dashes of Angostura Bitters
This Chapman Drink recipe uses a little bit of Ribena (blackcurrant juice) to add some color and some extra delicious flavor, and when I say "it slaps," it does. This recipe takes 4-8 minutes to put together, and imagine making such greatness in such little time. A video of this recipe can be seen on Instagram here and Youtube here. 
NB: Angostura Bitters contains alcohol; you can skip it for an alcohol-free version. 
Directions
Combine Fanta, Sprite in a jug. 
Add Ribena, and the bitters to the jug. 
Stir to combine.  
Add a couple of slices of cucumber and juice from one lime into a pitcher with some ice and stir well to combine.
Serve chilled with your bendy straw, and enjoy!