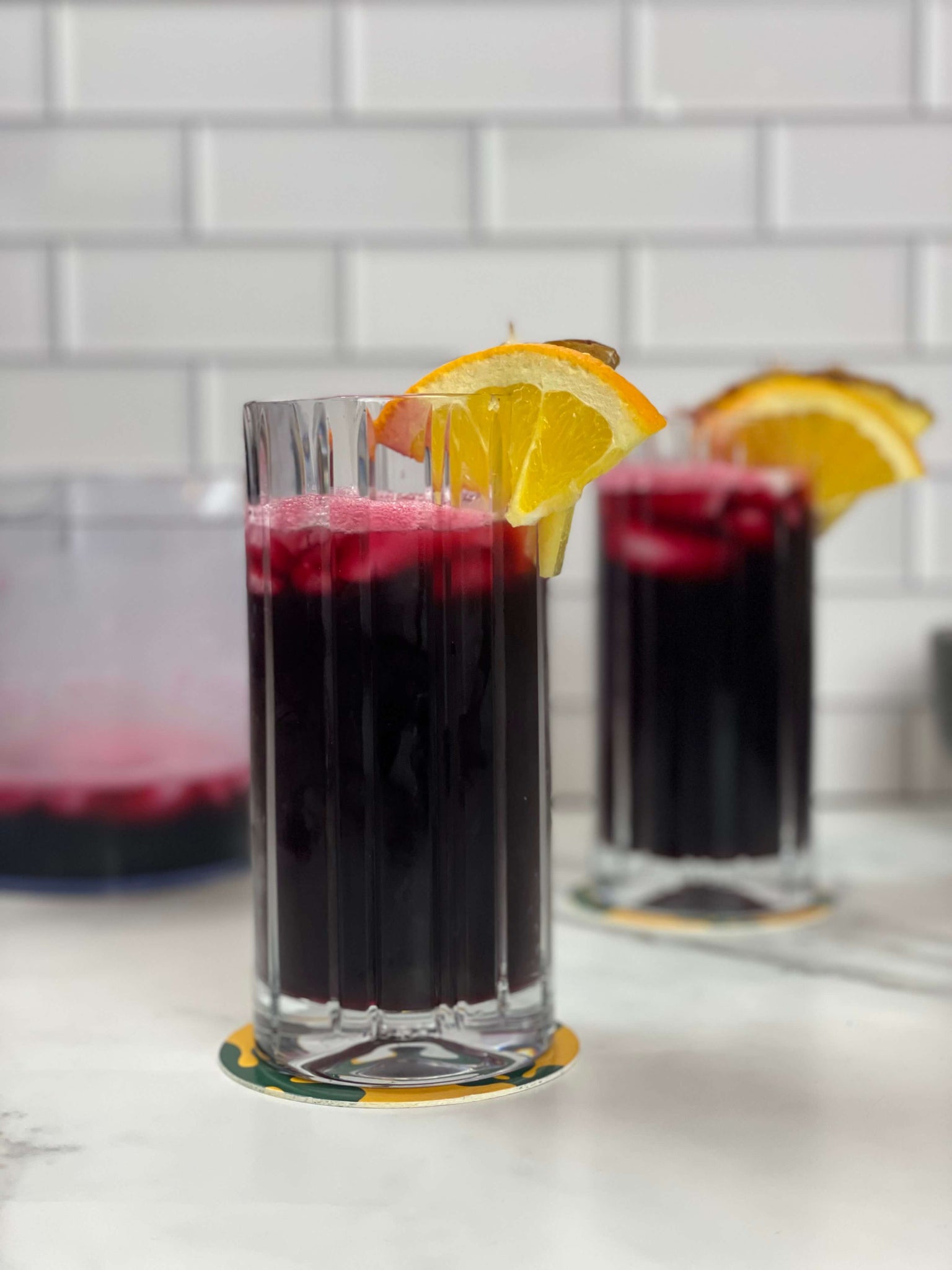 Written by: Tobi
"Cold Zóbò Drink, Zóbò Tútù"!
Tútù; cold in Yoruba language.
These chants ring in my head and remind me of the Zóbò seller passing by our house and on the street back in Akure, Ondo State, Nigeria.
Well, HAPPY NEW YEAR and I hope this year starts off as refreshing as this Zóbò. Talking about refreshing, this recipe is super super refreshing due to the citrus notes, ginger and the cloves add a really delicious flavor to this drink.
This drink can be enjoyed by itself or as a mixer. Talk about multipurpose!
Ingredients
9 - 10 Cloves
1 Orange (sliced)
1 Gallon of Water
1.5 Cups of Sugar
1 Thumb of Ginger
½ Pineapple (skin + flesh)
4 Cups of Dried Hibiscus Flowers
In case you were wondering - what is Zóbò? It is a drink made from Hibiscus flowers. This drink is widely enjoyed across the world and has different names and descriptions from Hibiscus, sorrel, agua de jamaica, sobolo, punch, Folere to name just a few - shout out to our TikTok followers for educating us on more names than we knew too!
This is one very easy recipe and you can tweak, reduce or add more items you love to meet your tastes better.
Directions
Clean your fruits thoroughly - pineapple, oranges and ginger and cut them up into small bits. For the pineapple, you can leave the skin on (totally fine)!
In an empty pot, add all your hibiscus leaves, cloves, ginger, oranges, pineapple.
Add in your gallon of water and let it boil for 30-45 minutes.
Get a sieve or colander and strain out the fruits.
While warm, add in your sugar and stir till it dissolves.
Allow your Zóbò to cool down and enjoy chilled!