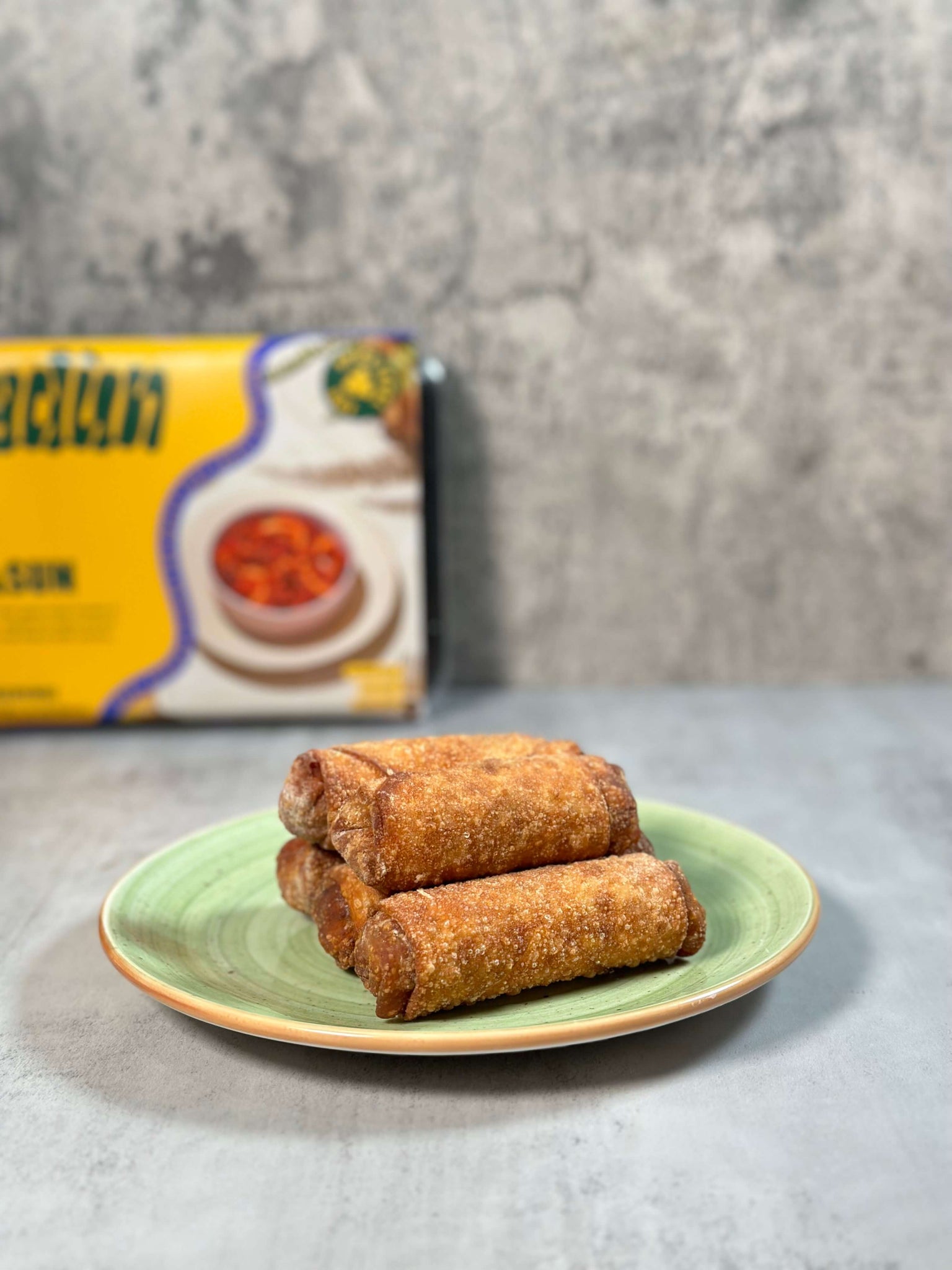 Written By: Tobi
The holidays are here, and you will be hosting friends, visiting family, or having fun yourself. If you are trying to blow everyone's minds? These Asun spring rolls are the perfect dish to make that happen.
A long while ago, I made this dish as an appetizer after thinking about how much I love spring rolls and, at the same time, love Asun. If you love Asun as much as I do, you will find multiple ways to enjoy it. Chopping it up, wrapping it in a spring roll wrapper, and frying it is one of the best ways to enjoy it.
Every time I have made this for gatherings, it has been a sure crowd-pleaser, and the best part of this dish is that you can never forget that burst of spice, crunch, and flavor when you bite into it.
Ingredients
3-4 Green Onions
6 Cups of Frying Oil
½ Pack of Adùn Asun
Spring Roll Wrapper Sheets
This recipe is straightforward with the help of the ready-to-eat pack of Asun from the shop, some green onions, and spring roll wrappers (you can get them from any Asian grocery store). 
This recipe is available on Youtube here and Instagram here.
The "complicated" part of this recipe most people struggle with is the wrapping/folding of the spring rolls, but not to worry - you will become a pro after this.
Directions
Clean and chop your green onions.
On a clean cutting board, chop your sun into smaller bits. If you have a food processor, you can use it to roughly blend the Asun. 
In a bowl, combine the chopped green onions and the chopped Asun - and your filling is ready. 

Get a sheet of spring roll pastry, put it on the board so it looks like a kite. 
Place two tablespoons of the Asun mix at the top of the bottom point. 
Fold the pastry over the filling. 
Fold over on both sides and then tuck and roll. 
When there is a triangle left at the top, use water to wet the tip and roll it into the rest of the pastry.
The water is a sealant to prevent the spring roll from opening up during frying. 

Heat up your oil to about 315F in a pan and fry each spring roll until golden brown between 3-4 minutes. 
And there you have it! Asun Spring Rolls!