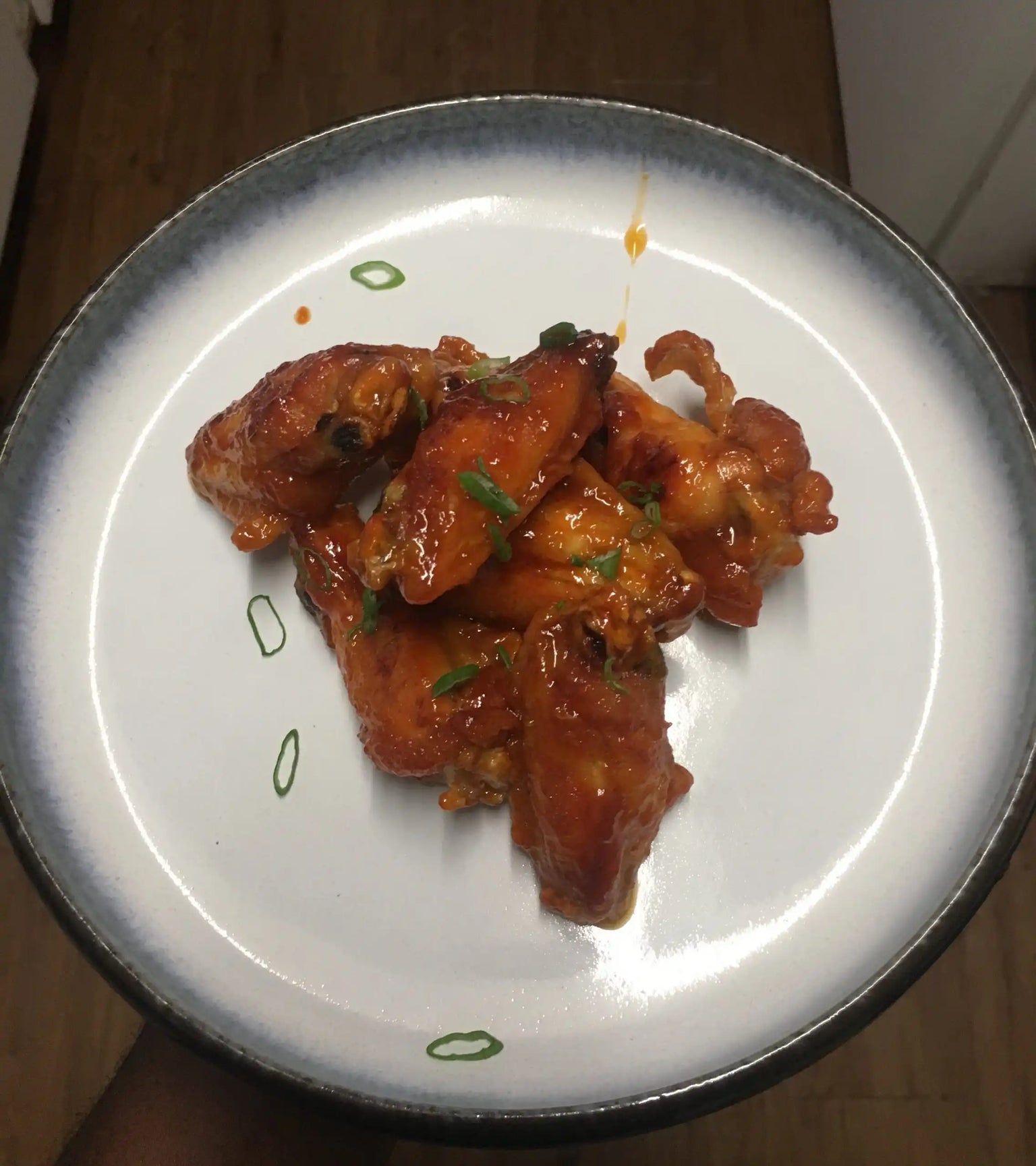 So I am back to apologizing... I might just have to send flowers to each and every one for being so absent and... you know what? I'll just do better this time.
During my "inactivity", I have been cooking and taking photos just so I don't have any excuses, so y'all get ready for a series of posts.
This post will save you a lot of money. Wings.
Personally, I might have spent my birthright and a percentage of my school fees on these so why not save and make them at home? Trust me, you can make the perfect wings at home. In so many different flavors too!
After reading this you will come up with your own flavors, I will tell you how.
Ingredients
Salt
Butter
Wings
A Saute Pan
Dry Parsley
Suya Pepper
Garlic Powder
Honey
Chiles
Sriracha Sauce
Lemon Pepper seasoning
Lemon
Shredded Parmesan Cheese
Directions
Cut up your wings into flats and drums. The wing tips, you can reserve to make chicken stock or to serve to someone who has been acting up. 
Season the wings with salt and let them sit for about 20 minutes. 
Heat a litre of cooking Oil in a pot, or if you cannot stress use a deep fryer like me (yes I am lazy). Fry the wings till they are golden brown CRISPY or for 9 minutes. 
At this point you are ready to make any flavor with these wings I'll show a few: Garlic Parmesan - Melt 3 tbsp of butter in a pan, add 2 tbsp of Garlic powder, 1 tbsp parsley and some shredded Parm. Add wings and toss properly to coat. Sprinkle some more cheese and enjoy!  
Lemon Pepper - Melt 3 tbsp Butter, add 2 tbsp of lemon pepper seasoning and squeeze some lemon juice in. Add wings to pan and toss properly to coat. (I honestly forgot to take the photos and ate them all).
Sweet and Spicy - Again, melt some butter in a pan, add 2 tbsp of Honey and 2 Tbsp of Sriracha sauce. Wings in and toss to coat. Perfect and easy!   
Suya Wings - the easiest of them! 2 tbsp of Melted Butter, 4 tbsp Suya pepper, add in wings and toss properly like they do in the wings shop ads on TV. Done!  I shall be expecting my own share of the money you guys will save by making your wings at home!