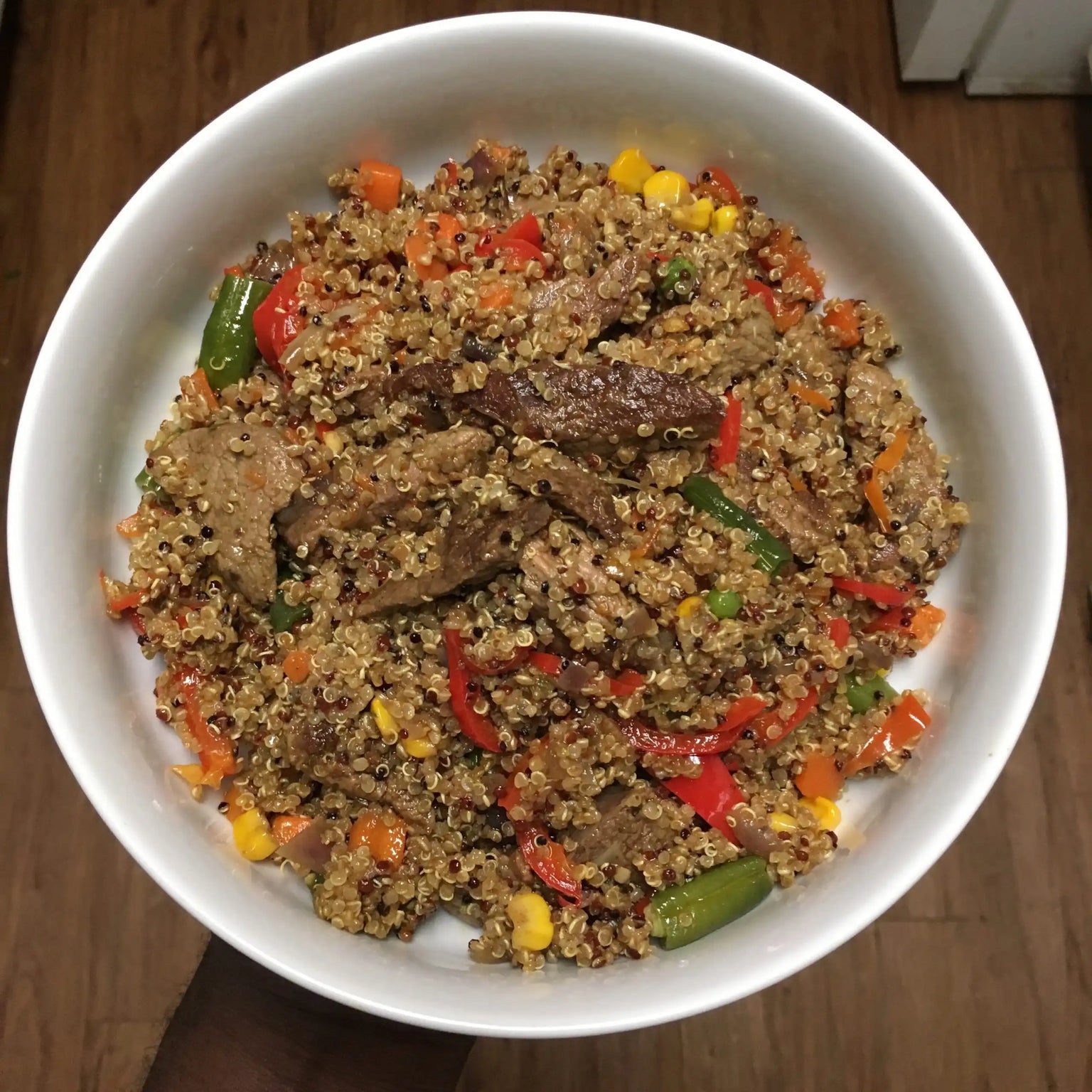 Happy New Year Guys! I still haven't gotten used to writing the figures 2018. I hope this year brings in many good things and recipes!
The first post of the year and I am excited to tell you guys that I have been drafted into the "Fitfam life". I never hexperredit. I don't know when I accepted to be a part of it but I remember despite my love for bread agreeing to a "no carbs" diet. Things you do for love eh?
That was my first diet meal, I made a bowl of quick Fried rice and chicken dish with Quinoa and I must confess, it was my first quinoa dish ever and IT. WAS. LITT. It had me like.
So I decided to, you know make it again to continue the "no carb" diet on my own and this brings us to the recipe of today. "Beef fried Quinoa" is just like saying "chicken fried rice" you get it? I said what I said. This dish was so good, that my friend Dayo took a spoonful to "taste" and ended up taking the whole thing home (Lmao now I don't have dinner).
Ingredients
1 lb of Beef
4 tbsp of Oil
Maggi
Garlic
White Pepper
Garlic Cloves
Frozen Veggies
1 Cup of Quinoa
Curry
Rosemary
1 Red Bell Pepper
1/2 Bulb of Onions
Directions 
Add exactly 1 Cup of Quinoa and 2 Cups of water in a pan, with a knob of butter, bring to a boil. 
Reduce the heat and let it simmer for 15 mins. 
In a pan add 4 Tbsp Oil, minced garlic and cut up beef pieces. Add all your seasonings 1 Tsp of each along with half a chopped up onion and let it all cook for 7 minutes on low heat. (no I didn't throw the whole onion in the pan). 
Throw in cut bell peppers, frozen veggies, toss everything and let this simmer. 
Add your Quinoa, toss it around and you have it! You ave itttt.