Recipes
Stuffed Agege Bread French Toast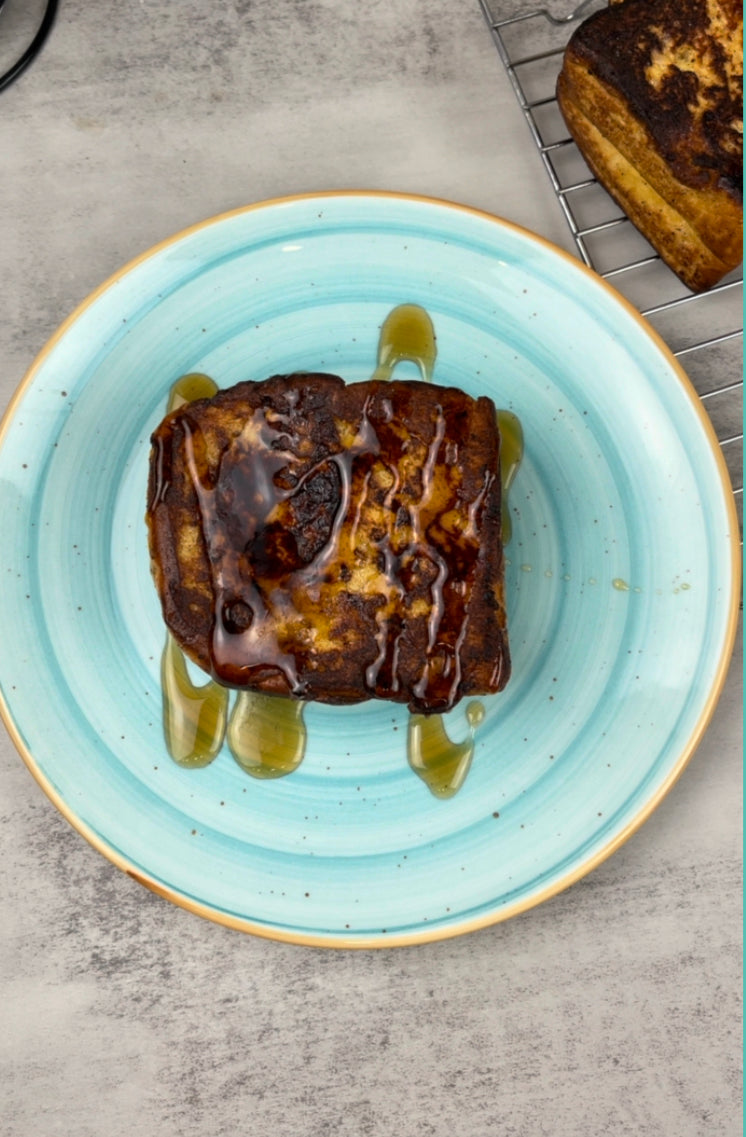 Written By: Bethany
From the name, "Stuffed Agege Bread French Toast" sounds like a mouthful, but I promise you it is a delicious mouthful. Some years ago, on the blog, there was the first recipe for Agege Bread French Toast. Today's recipe takes it further with creamy and milky custard stuffing.
For anyone that doesn't know what Agege Bread is; it is a sweet bread that tastes like perfection. It is one of the most popular bread types enjoyed by Nigerians. On the other hand, custard is another staple for Nigerian breakfasts, and this recipe is just the best of both worlds.
Ingredients
2 Eggs
Maple Syrup
3 Tbsp of Sugar
1.5 Cups of Milk
3 Tbsp of Custard
2 Tsp of Cinnamon
1 Tbsp of Powdered Milk
4 Slices of Agege Bread
Directions
Combine custard powder, 2 tbsp of Sugar, ½ cup of milk, and ½ cup of water in a pot on low heat, and mix properly. 
Once everything is combined and cooked, add 1 tbsp of powdered milk and combine. Set aside to cool. 
Combine two eggs, two tsp of cinnamon, and one cup of liquid milk in a bowl. Whisk to combine well. 
Cut your bread into slices, make pockets in one piece, and fill with some custard. Flatten it out and place another slice to cover it. 
Submerge your stuffed bread slices in the milk + egg mixture from Step 2 above and set aside. 
Add a knob of butter to a pan on low heat and place the soaked bread to cook. Flip it after 3-4 minutes to cook the other side and edges. 
Serve while warm with maple syrup, and enjoy!