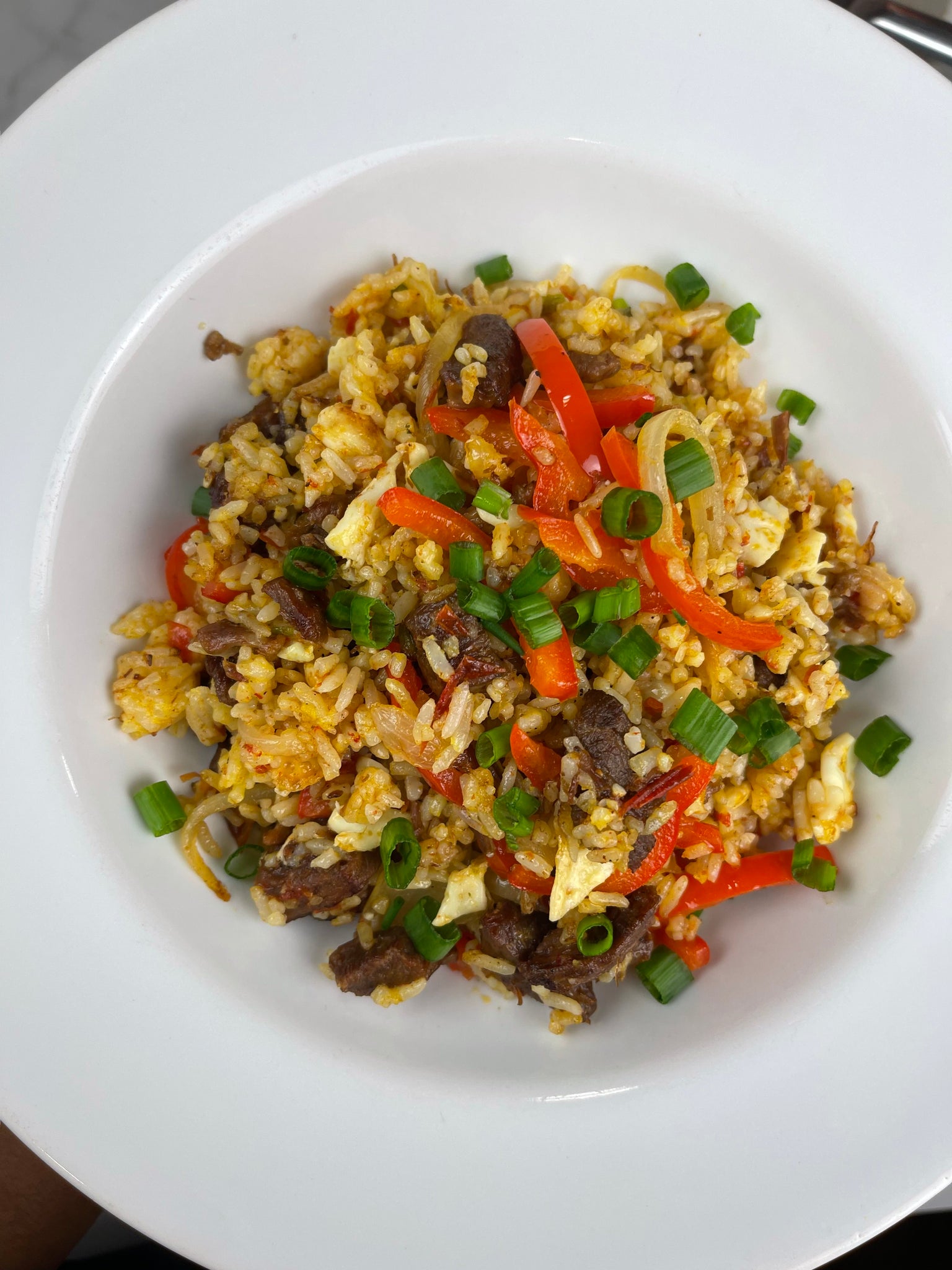 Written by: Tobi
When we say "there is Rice at home," it is usually because once there is rice, you have more than 200 options for what to eat. This Stewed Beef fried rice recipe is super easy to make and comes together beautifully in less than 15 minutes.
This Stewed Beef Fried Rice recipe has a little twist with adding the yolks to the rice before it is tossed in the pan - this makes the rice grains more colorful and bright! Don't worry its going to be well cooked! A video of this recipe can be seen on Instagram here and Youtube here. 
Ingredients
2 Eggs
½ Yellow Onion
2 Green Onions
½ Red Bell Pepper
¼ Cup of Cooking Oil
3 Cups of Cooked Rice
1 Cup of Adùn Stewed Beef
Salt/Seasoning Cube to taste
Directions
Wash and chop your peppers and onions.
Crack 2 Eggs and separate the yolks from the whites.
Add the yolks to your cooked rice and mix properly. 
Heat your cooking oil in a pan and saute your yellow and half of the green onions.
Add the egg whites, salt, or seasoning cube to the pan and fry for 2 minutes. 
Add your rice (mixed with yolks), stir constantly, and cook properly.
Add your chopped-up bell peppers and cook for 2 minutes. 
Add in your Stewed Beef and stir to combine. 
Top with the remaining green onions. Serve hot, and enjoy!