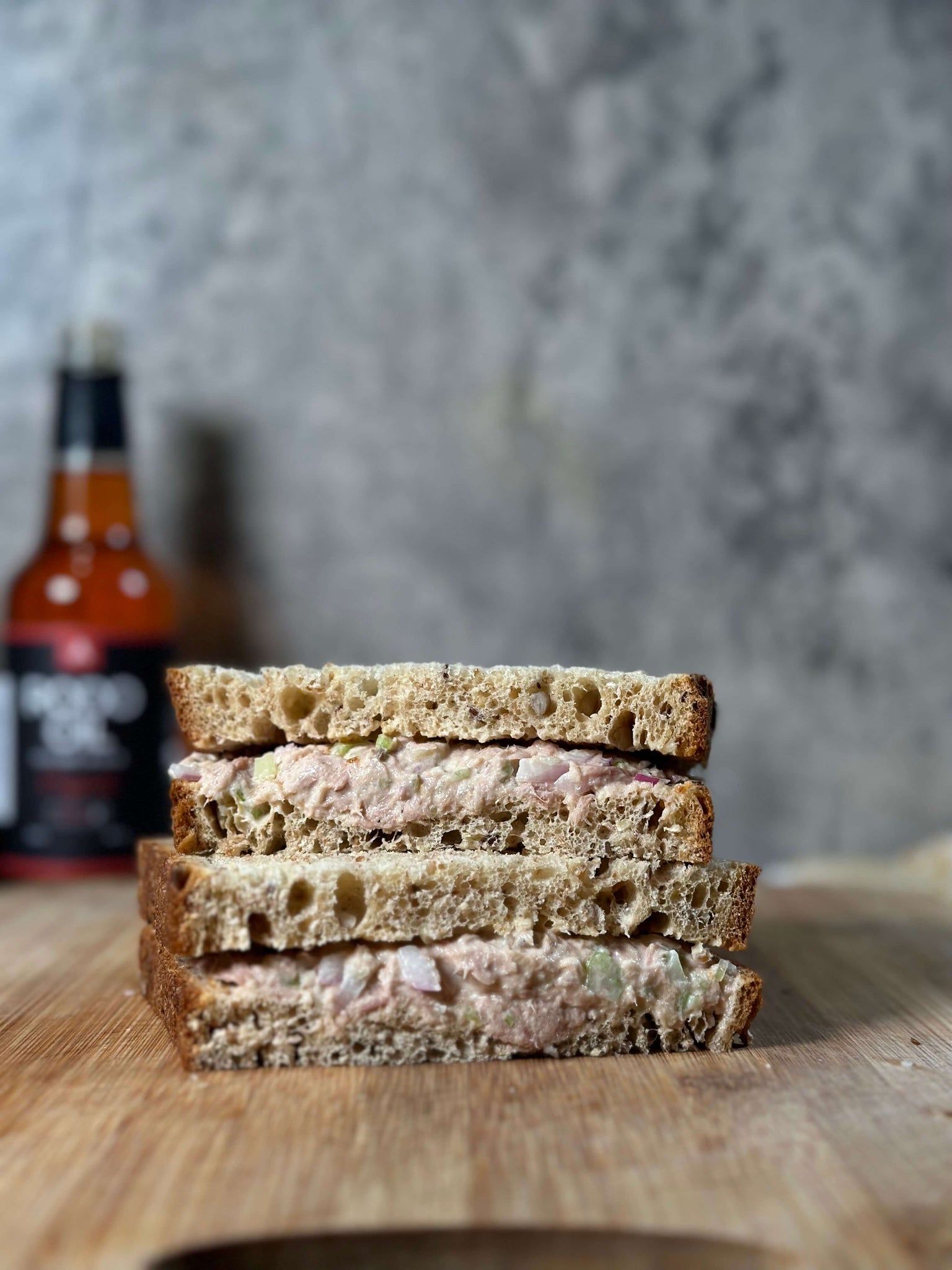 Written by: Tobi
On a beautiful day, the Adùn Twitter account got a mention from a follower about how they elevated their Tuna sandwiches with Rodo Oil, and guess what? That sounded like a fantastic idea. So we sped to the test kitchen to document a step-by-step process of making the most fantastic Tuna sandwich ever (and share a recipe with you) - you're welcome. For real, shout out to Rimzee for the idea.
Did this sandwich slap? Absolutely! The spicy kick brought out all the flavor to this sandwich, and I just had to get seconds. Subway who? 
This recipe is available on Youtube here and Instagram here. Let's get to it!
Ingredients
Rodo Oil
Mayonnaise
Honey Mustard
Grain Free Bread
⅛ Cup of Chopped Celery
1 Can of Chunk Light Tuna
⅛ Cup of Finely Chopped Red Onions
Directions
Clean celery and onions, cut and chop thin. (Important so the texture is nice) 
Crack open the Tuna can, drain, and add to a bowl along with celery, onions, honey mustard, mayo, along with some drops of Rodo Oil.
Mix Tuna blend thoroughly and add a pinch of salt to taste. You just made a fantastic tuna sandwich filling. 
Toast your bread slices and spread your tuna mix on one side; add more drops of Rodo Oil. 
Cut the sandwich in half and enjoy!