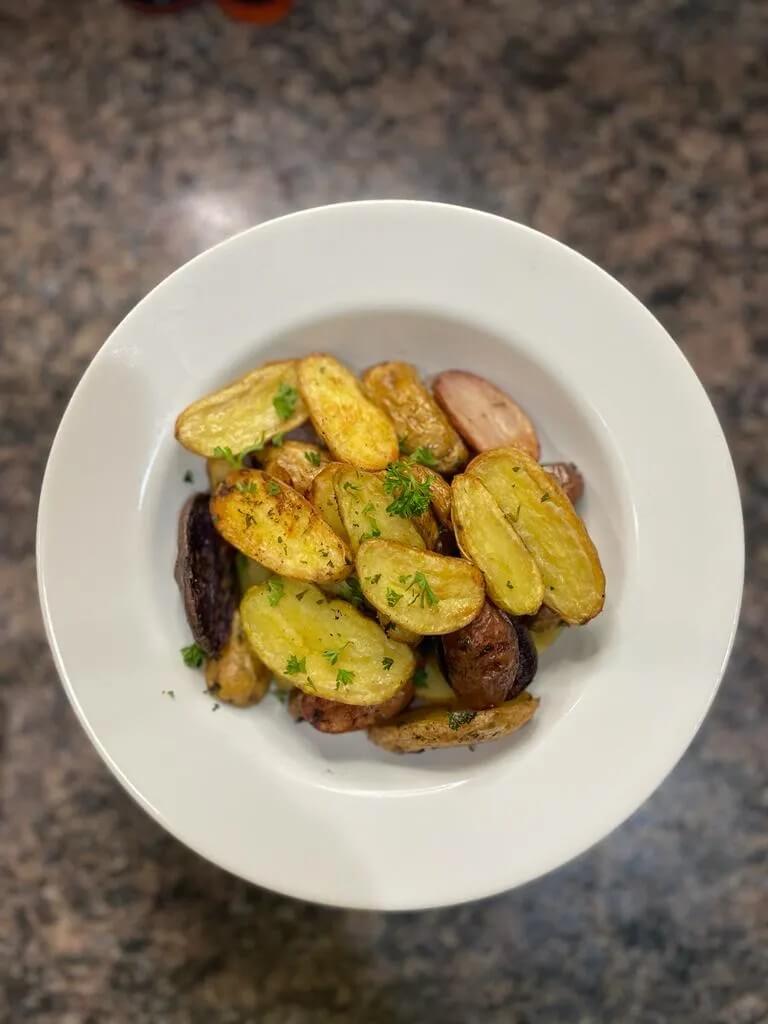 Did we deliver on our promise? Yes! Another fantastic recipe - Spicy herb potatoes, and this one will fit perfectly into your Christmas spread or in your weeknight dinners all year long.
This recipe features the unique condiment Rodo Oil and two other ingredients - simple, does it right? As a refresher, Rodo Oil is the not-too-distant cousin of Rodo Crisps, both made out of Scotch Bonnet peppers. 
Ingredients
Salt
Parsely
Rodo Oil
2lbs Fingerling Potatoes
Directions 
Wash Potatoes and cut them in half. 

Boil Potatoes for 10 minutes or till they are soft. 
Drain potatoes, season with salt, drizzle with Rodo oil, add chopped parsley and toss well. 
Preheat oven OR air fryer to 375F and roast potatoes for 14 minutes. They will be crispy after 13-14 minutes. 
Take potatoes out, drizzle some more Rodo oil and more parsley. Serve and enjoy your spicy herb potatoes.