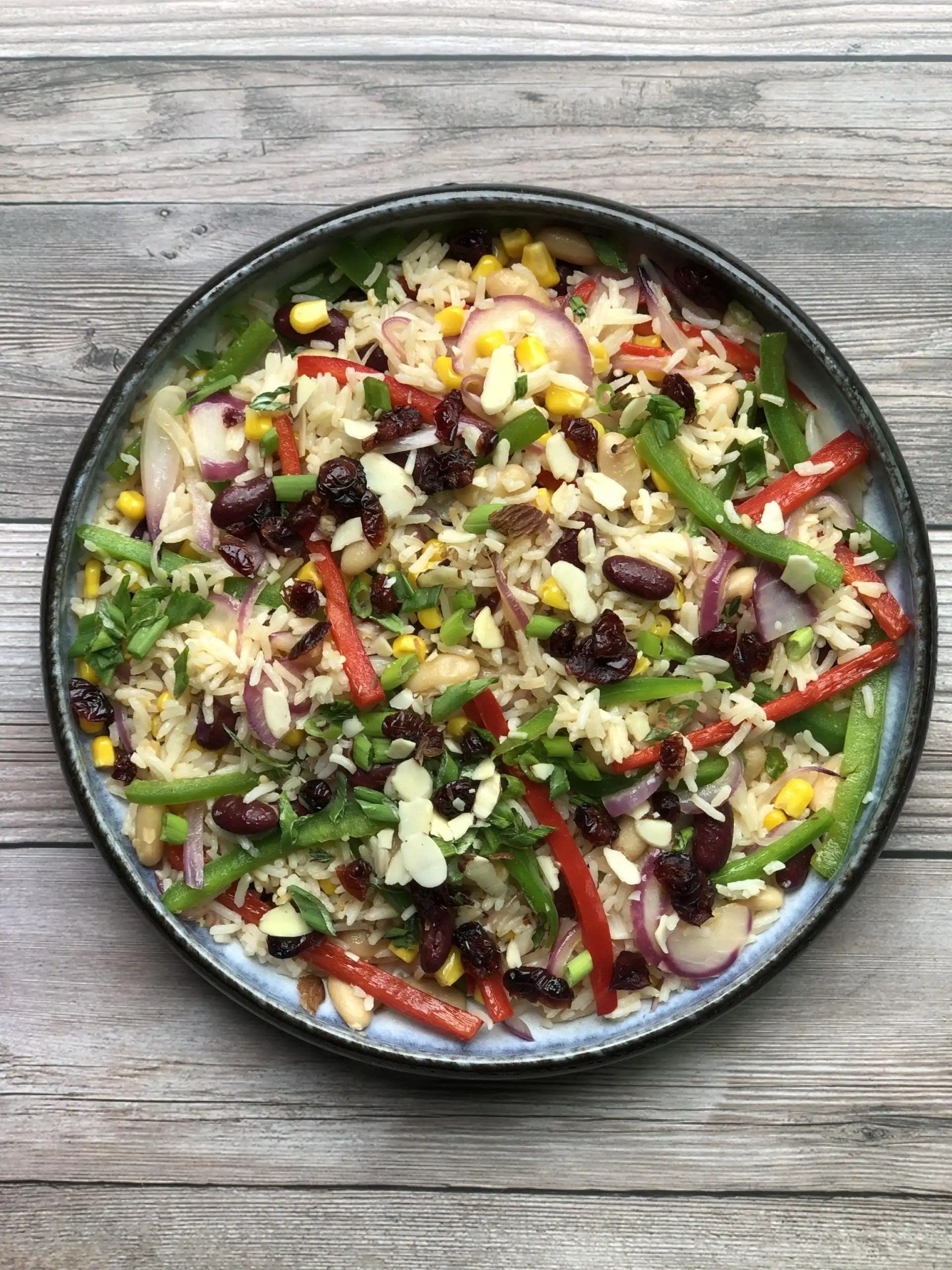 Well… Well… Well… The title, Quarantine Fried Rice tells you what we have all been experiencing, you know just in case you have been living under a rock.
In March 2020 we are all faced with this; Shopping in huge quantities, stocking up on your already full pantry. Well in the midst of this all, I came up with a recipe that uses a lot of pantry staples which means you can make this amazing dish with only a couple of dollars.
It is named Quarantine fried rice because it makes use of a ton of canned/bottled pantry staples. It is almost like a Pilaf of some sorts.
Now, imagine all of the flavours, the nutrients packed in this. Sweet, tart, sour, crunchy all in one! This combination of flavours and textures though so simple will excite your tastebuds.
Ingredients
Half a Habanero
Half a Red Onion
1 Red Bell Pepper
2 Tbsp of Rodo Oil
1 Green Bell Pepper
1 Tbsp Minced Garlic
1 Spring/1tsp of Thyme
1/2 Cup of Kidney Beans
Handful of Shaved Almonds
Half Can of Cannellini Beans
A handful of Dried Cranberries
Half Cup of Sweet Kernel Corn
3 Cups of Day Old Basmati Rice
This recipe will take you less than 15 minutes to make. Super easy, fast and convenient.
Directions
In a pan, add your Rodo Oil along with the sliced onions, garlic, thyme, habaneros and sweat these for 2 minutes.
Add your day-old rice (day old because it holds better) with your beans and corn.


While this is simmering on medium heat, add your bell peppers, toss every ingredient till combined and there you have it! You're done!


Serve this up and garnish with dried cranberries, green onions and shaved almonds. This Quarantine fried rice dish is perfect as a side dish at a family-style dinner or as a side for your steak or seafood dishes.