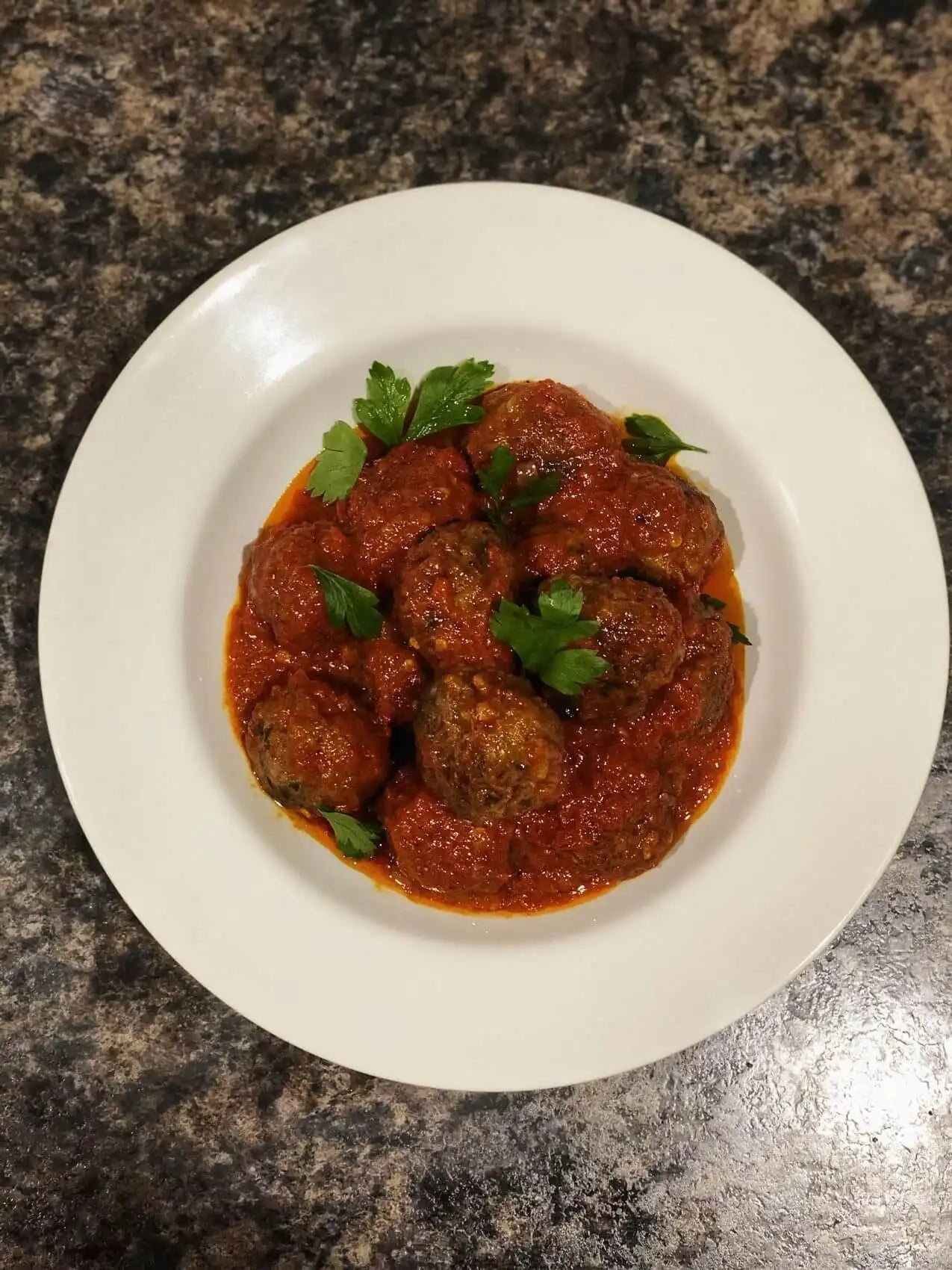 Today's weather is cloudy with a chance of meatballs.
I am typing this post with so much VIMM! Let me tell you why.
*cues movie soundtrack* *flashback 2 years ago* *black and white screen*
*narrated by*
This post right here, Sweet and Savory Ground Beef Patties was a mistake. I originally intended it to be meatballs, but when I dropped the first ball in I used a spatula and mistakenly squished it. And guess what? A different dish was born.
*runs out of money to pay for Morgan Freeman's voice*
I promised myself to do it... since August 2016. Did I hear someone say I procrastinate? Guilty as charged. But hey, better late than never right? And this thing right here came out perfect!
Let me tell you how I made it.
Ingredients
Salt
Parsley
1 Onion Bulb
Curry
Thyme
Tomato Sauce
Bouillon Cubes
1 lbs Pork Sausage
1 Cup of Bread crumbs
1 lbs 80% Lean Ground Beef
Directions
Add your well-minced onions in a bowl with the meat along with 1 Tbsp of Knorr seasoning, 1 Tsp each of salt, curry and thyme. 
Mash your overripe plantain, I know this is squishy but if you don't do it who will. 
Mix in 1 cup of Bread crumbs, add this to the meat bowl with the plantain, add some parsley and work it all in together to bind it.
Moving on, grab meat the size of a golf ball and roll it between your hands to form a perfect ball. 
Try to make all the meatballs almost the same size. 
In a pan heat some oil to low-med heat tossing and shaking the pan so it browns all around. 
I had some blended roasted tomatoes and bell peppers in the fridge to be used for Obe Ata, so I used this as a sauce. Poured this in the pan and cooked this on low heat for 15 minutes. 
MEATBALLS READY!