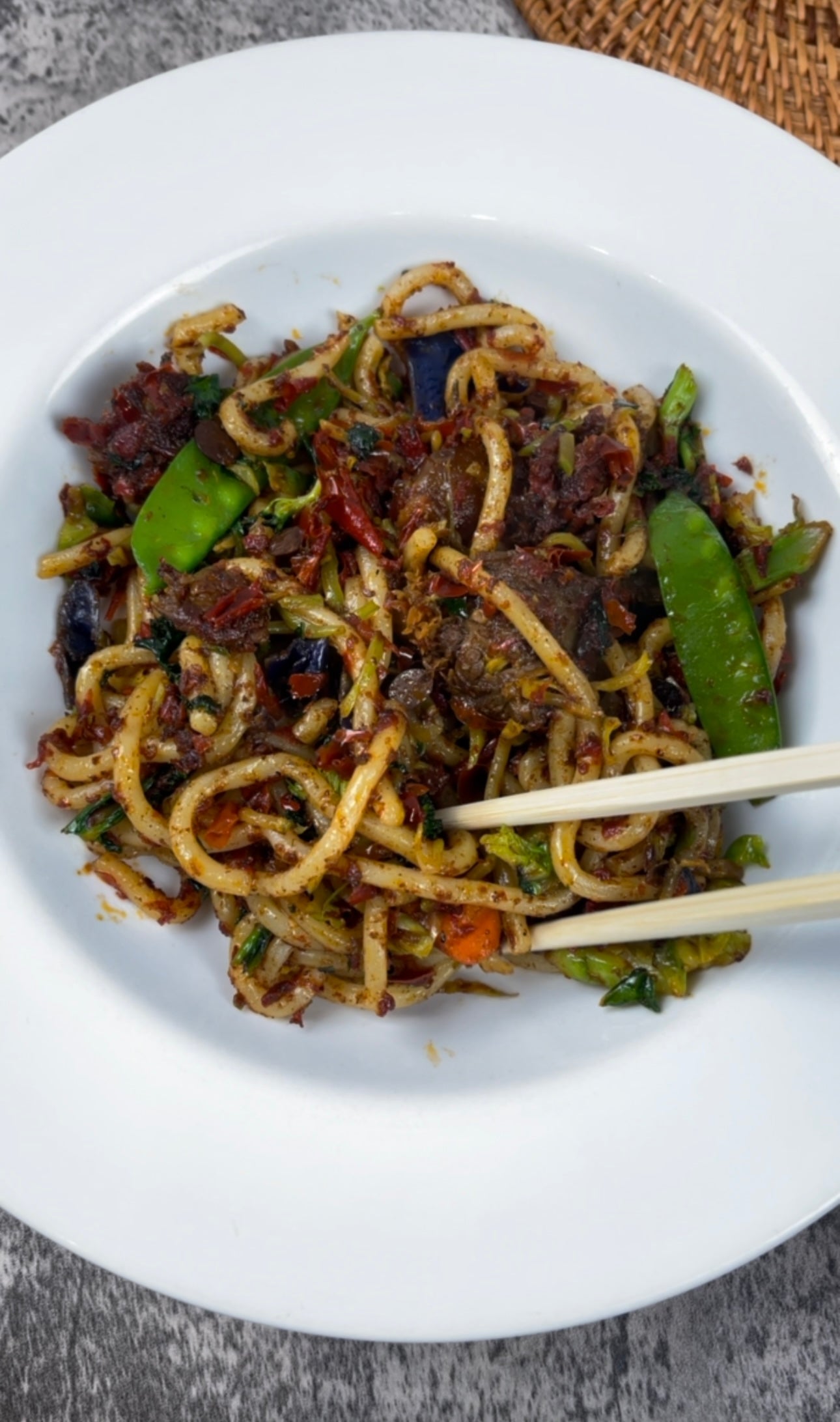 Written by: Bethany
Stir fry dishes are some of the quickest ways to assemble a delicious-tasting meal. This Ofada Stir fry with Udon Noodles brings together two of the most delicious worlds.
If you need to know what Udon Noodles are, they are a thick noodle type made from wheat flour. The texture of Udon noodles works so well with stir-fried dishes and so many other dish types because of how they carry sauces due to their thickness.
If you don't have Udon noodles, do not fret - any noodle type will work for this recipe. 
Ingredients
3 Tbsp of Cooking Oil
½ Pack of Adùn Ofada
½ Pack of Udon Noodles
½ Pack of Stir Fry Vegetables
This recipe uses just a few ingredients you can easily find in any grocery store - a stir-fry vegetable kit being one of them. Sometimes you get a bag of those vegetables only for them to go baad… not anymore!
Directions
Add your ofada stew to a pot on low heat and reheat for 3-4 minutes or till your desired temperature. 
In a pan on medium heat, saute your stir fry vegetable pack for 2 minutes and add your Ofada Stew. Combine properly. 
Get your noodles ready and add this to the pan. 
Mix thoroughly to combine. 
Serve hot, and enjoy!