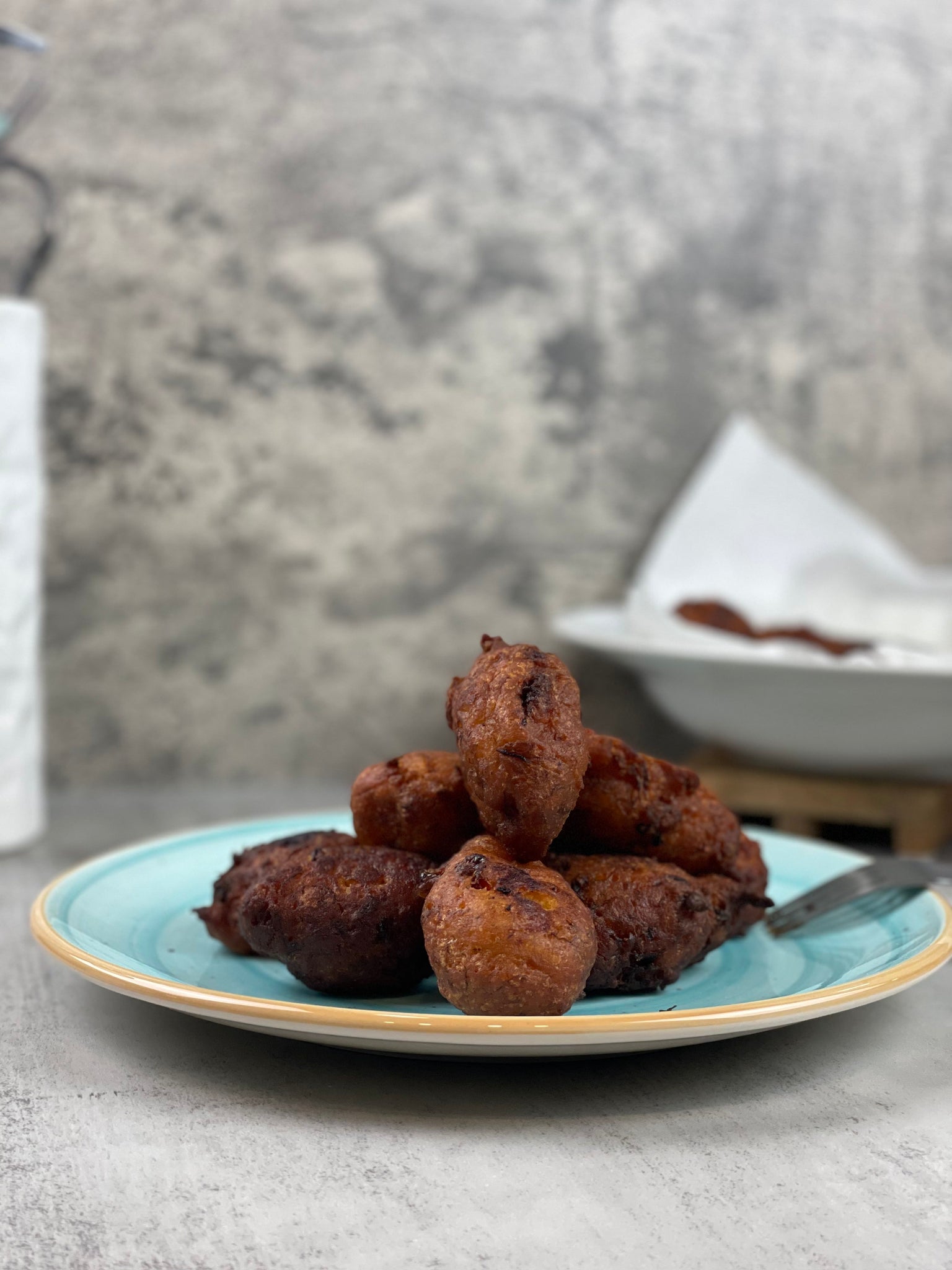 Written by: Tobi
Have you ever purchased a ton of plantains, some of which went "bad"? Your days of throwing out Overripe plantains are over. 
This Mosa recipe is one of the most popular recipes in Africa - yes, Africa. Plantains are such a widely grown and used crop in Africa - there are so many variations to this recipe, and almost every country has a version or a different name. In Ghana, it is called kakro, Jamaicans call it Plantain Fritters.
Plantains can easily be described as one of the best gifts from Mother nature because plantains are used for so many different things across their life span - from unripe to overripe even when you think it's "spoilt," it can come in handy for Mosa. 
Ingredients
Frying Oil
2 tsp of Salt
1.5 Cups of Flour
½ Chopped Onion
2 tsp of Rodo Crisps
3 Overripe Plantains
2 tsp of Baking Powder
Okay, what is Mosa? Mosa is a snack made from overripe plantains mixed with peppers, onions, and flour (for some body) and fried in oil. Some recipes opt for yeast, while others (like this one) use just baking powder as a rising agent.
Mosa can be enjoyed in many ways - by itself, with stew, or even with palm oil, and it is super versatile. A video of this recipe can be seen on Youtube here and Instagram here. 
Directions 
In a bowl, add the overripe plantains and mash them into a paste. 
Finely chop your onions and scotch bonnets and add them to the mashed plantains. 
Add the dry ingredients to another bowl and mix to combine. 
Combine both wet and dry ingredients properly. You should have a consistency that is thick enough. Let this stand for 5-10 minutes. 
Heat some cooking oil in a pot and carefully scoop the batter into the oil in small bits. 
Serve and enjoy by itself or with some palm oil.