Recipes
Moin-Moin (Steamed Bean Pudding)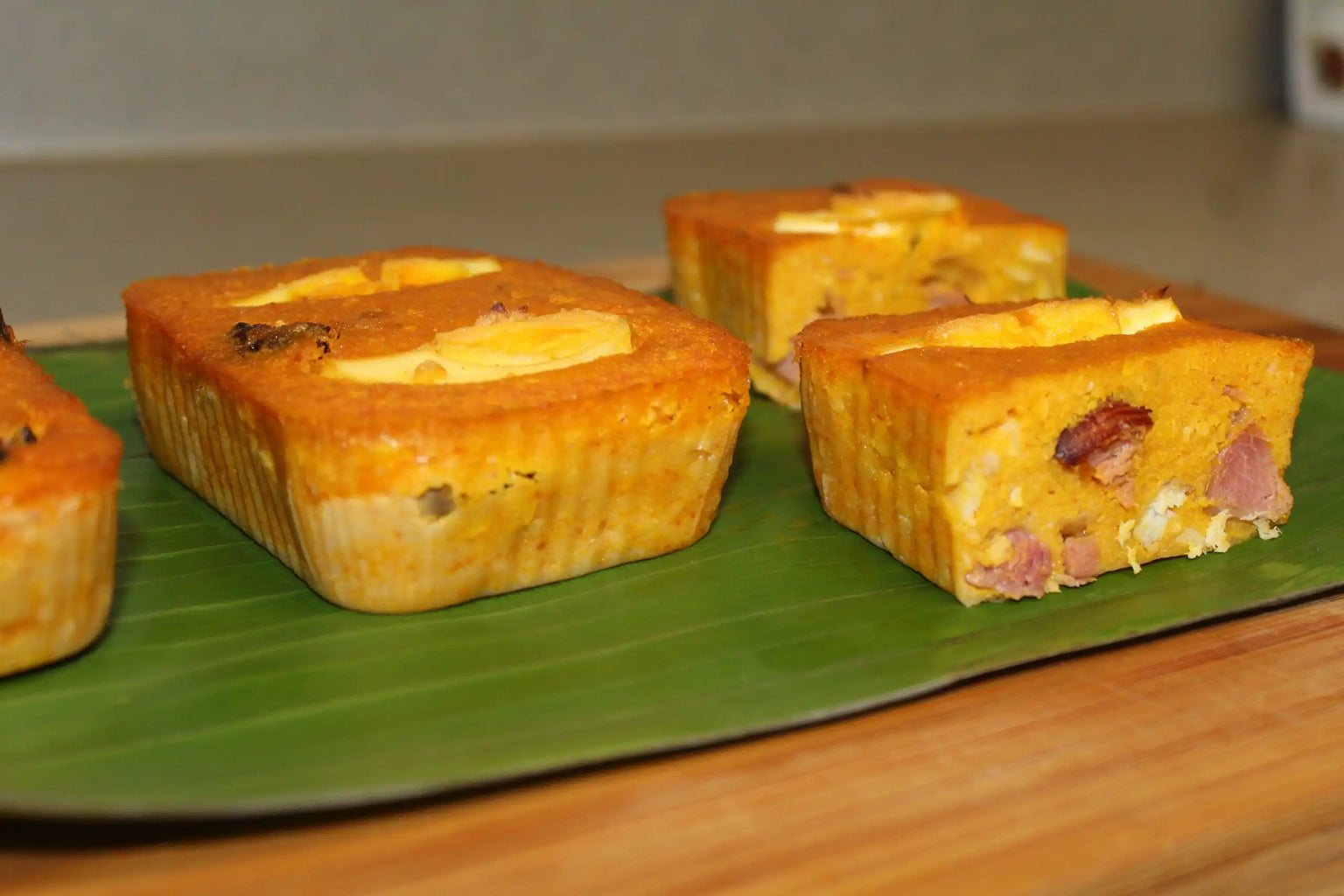 I am apologizing in arrears and also in advance because I defaulted on my promise of a post a week. You see the way my life is set up, I have a lot on my plate right now. I recently got nominated to represent my school (oh yeah I am a student) at an international award. Yay. So that kept me busy making a short film and many other things, including catering events back to back for three weeks.
Are my apologies accepted? No? You will forgive me at the end of this post.
"So, I really wanted to make just Jollof rice, because I had been turning out some bomb ass party smoky jollof recently. But I thought what goes on a plate of Jollof?" This post is not about Jollof. It is about Jollof Rice best buddy, they go everywhere together. Moin-Moin! *drumroll*
*insert movie flashback music here* *reminiscing starts*
Ingredients
Salt
Eggs
Palm Oil
Smoked Turkey
Tilapia Fish Filets
Seasoning Cubes
1 Red Bell Pepper
1 Whole Red Onion
3 Habanero Peppers
5 Cups Black Eyed Beans
Smoked Andouille Sausages
When I was growing up, each time my mum said she felt like eating Moin-Moin, myself and my brother knew work was coming. From soaking the beans Saturday night, to pounding it and rinsing the skin off it, taking it to be ground and washing the leaves. OMG too much work. My dad always spoke about 'Moin-Moin elemi meje" Moin Moin that has seven lives literally interpreted. The lives stand for the number of proteins in it.
Fast forward to last weekend, I decided to make it. Moin Moin with x amount of lives. I documented the process guys, cause someone lent me a camera. Smart init?
Directions
Soak your beans in water for about 10 minutes and in a blender pulse it to remove the skin (cuts your prep time in half). Thank me later. 
Rinse off your beans to remove all the skin in it. You don't want the skins trust me. My mum would inspect it to make sure. One tiny skin spotted aaaand you have to start rinsing again. 
In a blender, combine the beans, the bell pepper, habanero and onions with some water and blend it to a fine smooth paste. it should have a not-too-thin consistency. 
I forgot to take a photo of this part: In a pan add about two spoons of Palm Oil and fry it a little then when it cools down, add it to the bean paste. This gives it that glowing color; Makes it look like it is ready to go on a date, I was admiring it so I forgot to take the picture.
Cut up your eggs, meat, sausages and whatever proteins and arrange them on a cutting board like Spartans ready to advance for war. Peep that formation. Deadly. 
Now add everything (proteins) into the bean paste, add some salt, seasoning and mix it all up.
I used mini foil pans to get the shaped end results. But first oil the insides with Palm Oil so they can fall out easily when done. 
I used a water bath method for this. Filled a huge foil pan to 1/4 level with water and placed the mini foil pans inside and covered the pan. Why? So it keeps the moin moin moist, cooks it, prevents it cracking as well. Smart init? Forgiven me yet? 
Left these in the oven at 350F for an hour and after an hour…. Yeah!!!!!!!!
Beautiful right? Hold on…
YASSSSSSS!!