Recipes
Lets Fly Away With These Wings!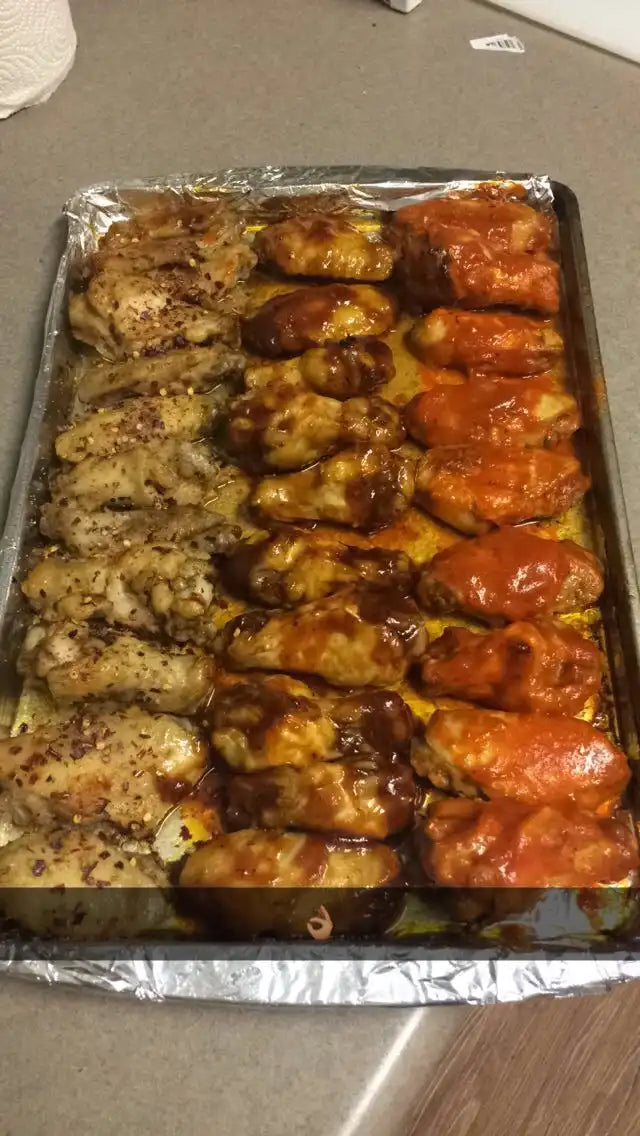 Yes you guessed right this post is about Chicken Wings! $0.50 says I'm not the only one who gets excited at the mention of wings. This is probably the easiest and best thing to order for game nights, picnics, small meetings or well when you're hosting people. Well why not do them yourself
Its that serious…
Had the opportunity to make these for a picnic at the park. Decided not to bore them so I made three different flavors.
First I thought "they may not like this a lot" considering it was my first shot at making them.
Ha, I was wrong! I was so glad I could get some before the pan was cleared out!
Down to making them, anybody can make these. It takes between 40-45 minutes to make them, and you would need the following ingredients to throw down. 
Ingredients
A Craving for Wings
Your favorite drink
A pack of Wings - usually has 18 pieces in them
Ziplock Bags
Butter
Barbecue Sauce
Sriracha Sauce
Italian Seasoning - contains oregano + thyme + rosemary + basil
For the Marinade: 1/2 cup Chicken Stock - you could make this yourself
Salt
Yogurt
Red Bell pepper
Curry Powder
Put your chicken stock, yogurt, curry, red bell pepper and a pinch of salt in a blender and blend to a paste, the yogurt is going to keep the wings so juicy. Make sure your marinade is not too runny and is a thick paste
Cut up those wings into three parts and pour in the marinade, portion them into ziplock bags and let them stay overnight in a fridge.
Wake up the next day < – really important step
Put these wings with the marinade and boil for 10 minutes then drain and let sit,
Heat up your oven to 350 F for about 25 minutes, line a baking tray with foil and then place wings on them
Melt half a stick of butter and mix the melted butter with the Italian seasoning
While your oven is heating bring your sauces; Sriracha, barbecue and Italian spices mixed with melted butter in separate bowls and toss your wings in them one after the other.
Place wings on the lined baking tray and bake for 20 minutes.
And there you have your beautiful juicy wings in three different flavors ready to be wolfed down.