Recipes
Easy Breakfast Ideas For A Special Day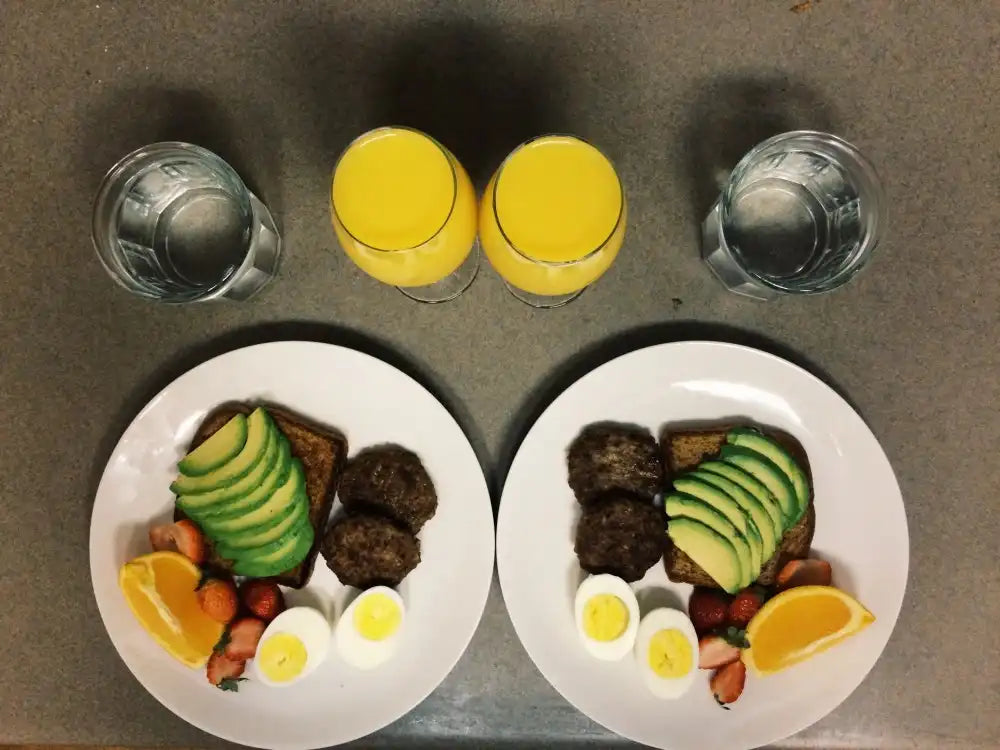 Love is in the air. Or it's always in the air but we really acknowledge it in February. I decided to hop on the valentine's day bandwagon because it is a really important date *looks away from single people's stares*. I can't help you guys on that.
Well this could apply to everyone, I decided to make a menu list that would be really suitable for breakfast on a special day. Any day could work, birthdays, valentines, anniversaries, breakfast in bed kinda day or even just a "let me spoil myself day".
There are three different dishes and I took my time to do one for the strictly clean and healthy eating gang, because I love you guys and want to be like you guys someday but for now these cookies won't eat themselves.
Ingredients
Baby potatoes
Eggs
Turkey bacon
Seasoning
Sweet peppers
Salt
Seasoning
Shredded Cheese
Hot sauce or Ketchup
Whole wheat bread
Butter
Avocados
Turkey patties
Fruits
Flour
Baking Powder
Sugar
Milk
A Hearty Omelette, Turkey bacon and oven roasted baby gold and russet potatoes. 
This really took exactly 20 minutes to prepare so this can be done with setting a table and cleaning up in 30 minutes.
Directions
You'll need; Baby potatoes, Eggs, Turkey bacon, Seasoning, Sweet peppers, Salt, seasoning, Shredded cheese and some Hot sauce or Ketchup.
Beat your eggs and cut up your peppers.
Cut your baby potatoes in smaller bits, toss in salt and a little pepper and throw in an oven for ten minutes.
Melt some butter, and mix eggs with peppers and shredded cheese, salt and seasoning and cook on low heat for four minutes till it cooks to the top.
Cut up Omelette into slices or serve with potatoes. Easy-peazy.
Whole Wheat toast with Avocados, Turkey patties, Eggs and Fruits. 
This one takes about 15 minutes. Honestly would have taken less if I hadn't eaten the first avocado. I was so proud of this arrangement.
Directions
You'll need: Whole wheat bread, Butter, Avocados, turkey patties, two eggs and fruits.
Honestly, just make the toast, boil the eggs and slice the avocado. Easy right? You don't have to have kitchen experience. This is the healthy one, packed with protein, vitamins and roughage from the bread. You can scratch the butter for the toast or just do cheat day.
Buttermilk pancakes, Scrambled eggs, Turkey patties, Turkey bacon and fruit.
This is the long process, "take-your-time" dish because of the pancakes and the eggs. But you can skip the long making pancakes from scratch and get the mix from a store. 
Directions
You'll need: Flour, baking powder, Salt, Sugar, Milk, Butter and Eggs for the pancakes. Eggs, cheese, milk, salt and pepper for the Scrambled eggs. Turkey patties, Bacon and the fruit.
Sift the flour, add the all the dry ingredients and then pour in the milk, eggs and melted butter and mix until it is smooth. Then heat a pan or griddle and cook the pancakes in small batches to form perfect pancakes.
Beat eggs, add some milk and some cheese with some salt and pepper and cook in a lightly oiled pan. Cook the patties till they are done and cook your bacon.
Serve up with the fruits and the juice and water. Don't forget the water it is a key to success.