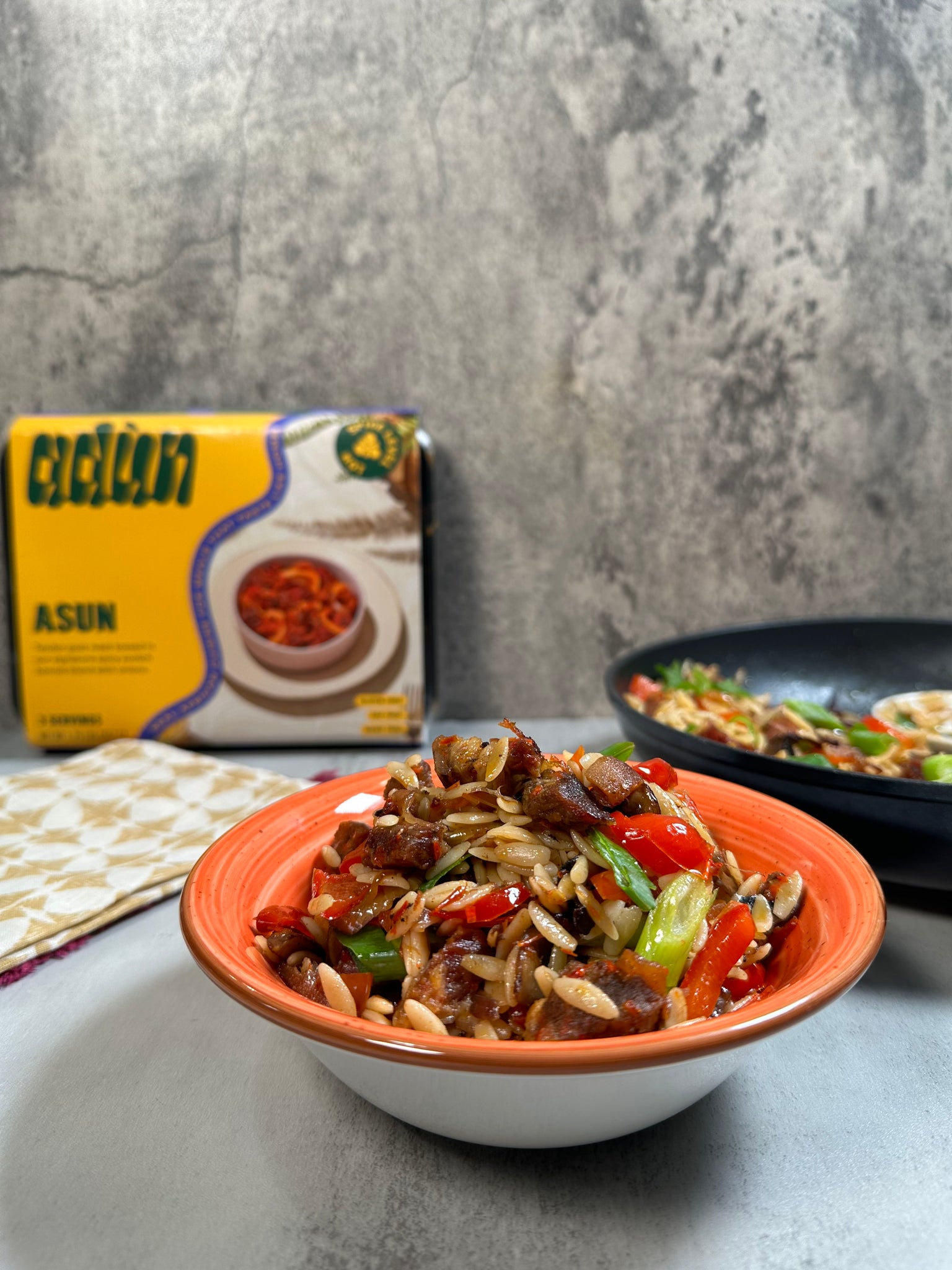 Have you ever tasted a dish and immediately thought - why has this not been a thing? This is precisely what Asun Orzo did to me. This dish is so simple to put together and is perfect as a side for the holidays! Honestly, if it becomes the main attraction - I would understand because it is just that delicious.
If you don't know about Orzo pasta, it is shaped like rice or barley. It is super versatile and can be used in hot dishes or cold dishes, especially salads. Many people (like me) love it because it feels like a perfect combination of rice and pasta, and it is ideal for this dish.
This Asun Orzo almost feels like a salad because of the vegetables and protein in it - if anyone asks, tell them it is a warm salad, okay?
Ingredients
Water
Salt to taste
½ Red Onion
3 Tbsp of Oil
½ Bell Pepper
1 Cup Orzo Pasta
3 Mushrooms sliced
2 Stalks Green Onion
½ Pack Adùn Asun (Thawed)
To make this dish, you will need just a few items and about 15-20 minutes. There are few ingredients, and it comes together quickly - see why it is perfect for the holidays? 
Directions
Clean and cut all your vegetables.
In a pot, boil some water and season with salt. Cook Orzo in salted water for 8-10 minutes, reserve some pasta water, drain, and set aside.
In a pan on medium heat, heat 3 tablespoons of oil and sauté mushrooms, red onions, and bell peppers for 4-5 minutes. Season with a pinch of salt. 
Add your Asun and let this heat up. Stir properly to combine.
Add the cooked orzo pasta to the pan and mix properly till every grain is coated and mixed in well. Add 3 tablespoons of pasta water to the pan and let this simmer for 2 minutes. 
Remove your pan from the heat and add your green onions to the dish, ready to be enjoyed.