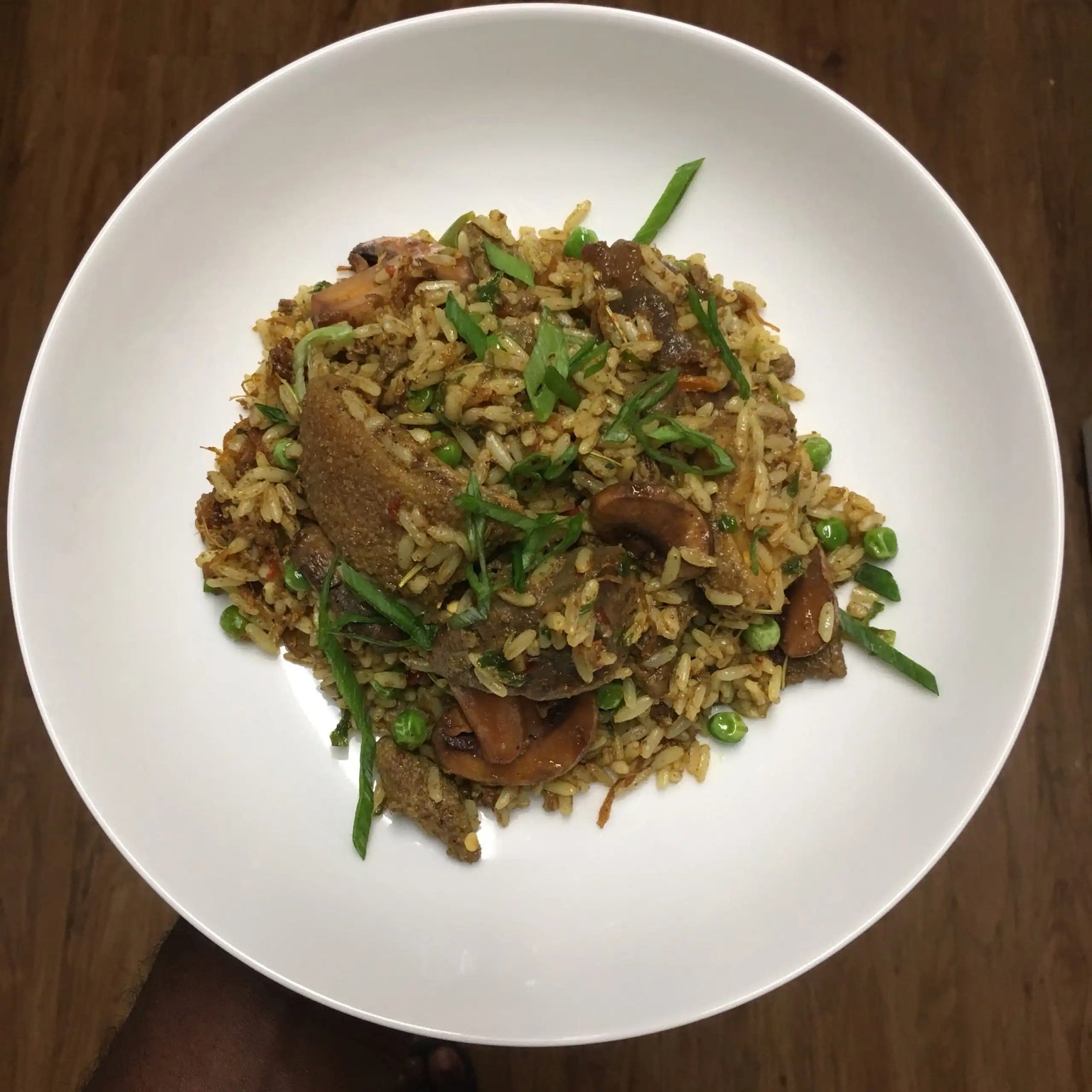 Hi Guys! So I am back again. I have been cooking but majorly at events! So glad to tell you all that I have been doing brunch events and they have been amazing!
For today's recipe. I have had this sitting in my camera roll for some 3-4 weeks and I finally catch a break and yay let's do this.
Assorted Fried Rice; No, not what you are thinking. So I thought, chicken, shrimp, beef and many types of fried rice exist. Why not have one with Nigerian meats in it? Coincidentally,  I had the MEATS and put in a twist with Dambu nama (Northern Nigeria Dried Beef Floss) and decided to make this! This dish is super easy especially when you have leftover rice.
Ingredients
Salt
Curry
1 Habanero
Cooking Oil
Mushrooms
Dambu Nama
White Pepper
Assorted Meats
5 Green Onions
Seasoning Cubes
2 Cups of Cooked Rice
1/2 Cup of Green Peas
Directions
In a pan heat 2 cooking spoons of oil, add your habaneros, spring onions, assorted meats, 1 Tbsp each of white pepper and curry,  1/2 Tsp each of Salt and Seasoning cubes. 
Let this fry for a little and then add in your cooked rice and peas. Let this simmer on low heat for about 5 minutes.
At this point add in the Dambu and toss. Then add in your mushrooms last. You can add any other vegetables you want and this dish is everything you imagine it tastes like.