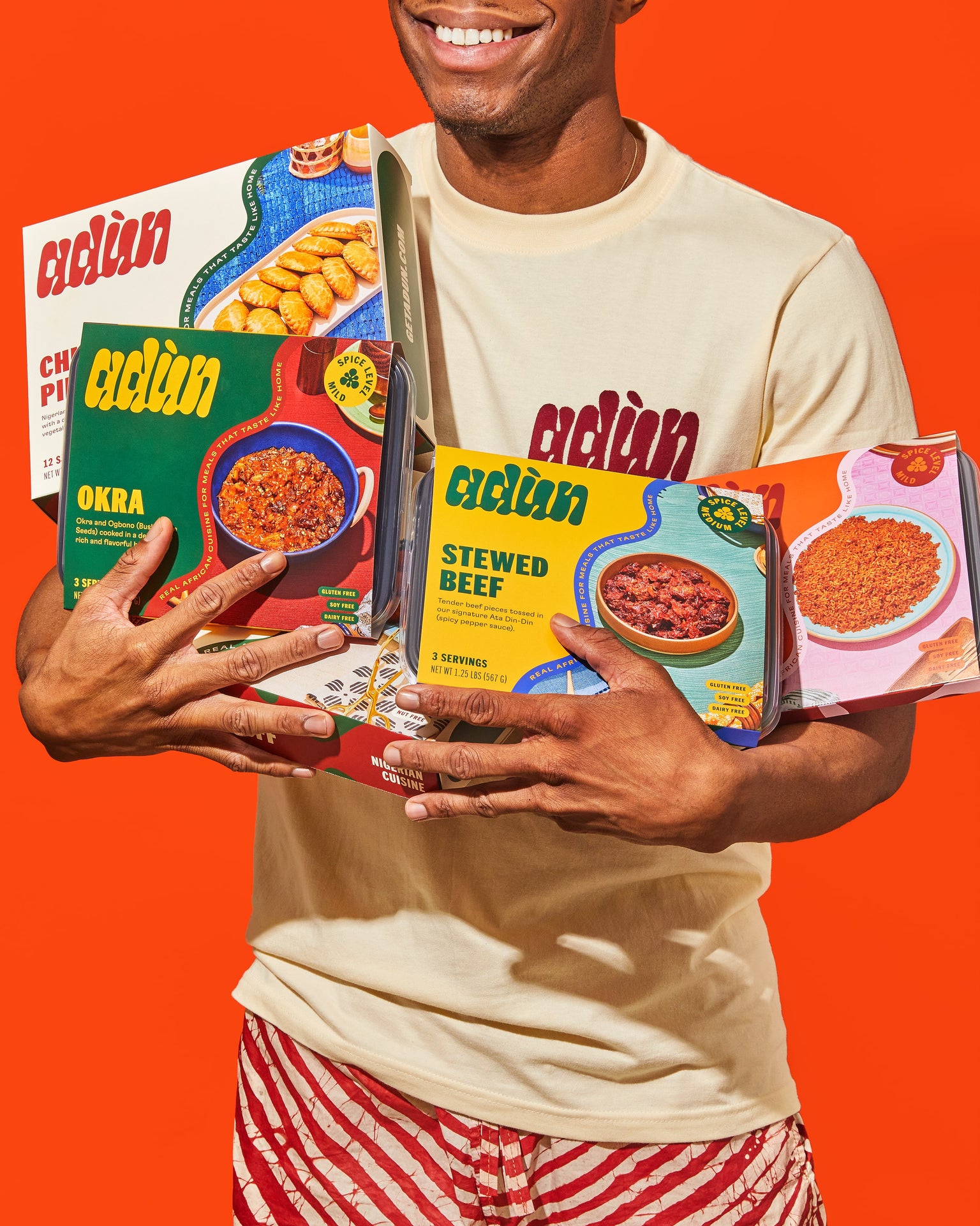 Written by: Tobi Smith
I want to tell you a short story about the end of this era but let's back it up a little to the beginning of it.
In 2016, during my Masters' degree, I started a food blog to teach people how to make delicious meals I posted on social media. One of the major attractions was the recipes showing how to enjoy Nigerian cuisine and flavors in so many different ways. It was so much fun seeing people enjoy cooking things I made in my tiny college apartment.
Not only did people recreate these recipes, but they also requested I make them for small events, and this gradually turned into a fun little side business that snowballed. People outside the Dallas area and many parts of the USA wanted to purchase these dishes!
Early in 2018, I did something very unique that would be the start of this journey. I walked into a shipping store with 24 Beef pies and shipped them out of Texas to Oklahoma to a friend who said "just let me know what it costs to ship and use me as a lab rat".
The rest they say is history.
AllIDoIsCook slowly morphed into an online small business where you could get ready-made Nigerian food and pastries.
One beautiful summer evening in 2020, in the heat of the pandemic, we knew many things needed to change. The business was booming, the orders were increasing rapidly, and the team was growing.
With all these changes, we kept thinking bigger and figuring out ways to make the process of finding and getting Nigerian food to doorsteps across the USA easier. Now, we identified several ways we believe we could deliver more value to you, set higher standards for ourselves, and share our unique flavors with more people. Over time, we made a lot of changes to the way we shipped products, and the ordering process to make things easier for more customers.
With these changes and growth came the need to change many things from how we worked to get more efficient and scale better, our branding to reflect the broader mission of the company, and most importantly, communicating the value we bring better.
The changes needed to happen were evident, and we set out on a mission to get AllIDoIsCook to its next level.
This next level included a bittersweet ending.
"The good news is that it's not the end. It's the beginning of a new era."
Over the next few weeks, you will once again be seeing a good number of changes and we cannot wait to share these with you!
Adùn, the Yorùbá word for flavor, represents a new lease of life and unending possibilities for our work; sharing African flavors with the world. We are super excited to share our growth with you.
Here are a few changes you'll see:
Our brand is now Adùn.
We are rolling out a new shopping platform on Shopify to make the shopping experience easier, more fun, and faster at checkout.
Our packaging is getting a much-deserved overhaul. Your delicious meals will now come in bowls, sealed in freshness to improve the shelf life (PS: no additives/chemicals in your food). These bowls will ensure you can reheat your meals in their packaging and ensure your leftovers stay kept away neatly with a cover.
Your meals will come with sleeves and boxes that list all the information you need to enjoy your meals with utmost peace of mind; detailed ingredient and allergen information, serving size suggestions, calorie counts per serving size, and reheating instructions.
Every product will come in a shipping box that carries our brand and instructions for our shippers to handle your package appropriately to get your food to you safely. These boxes will also come with our brand messaging (feel free to snap your and share on your social media when you receive it).
Thank you for rocking with us! We are all super excited to share, experience, and enjoy Adùn with you ❤️.