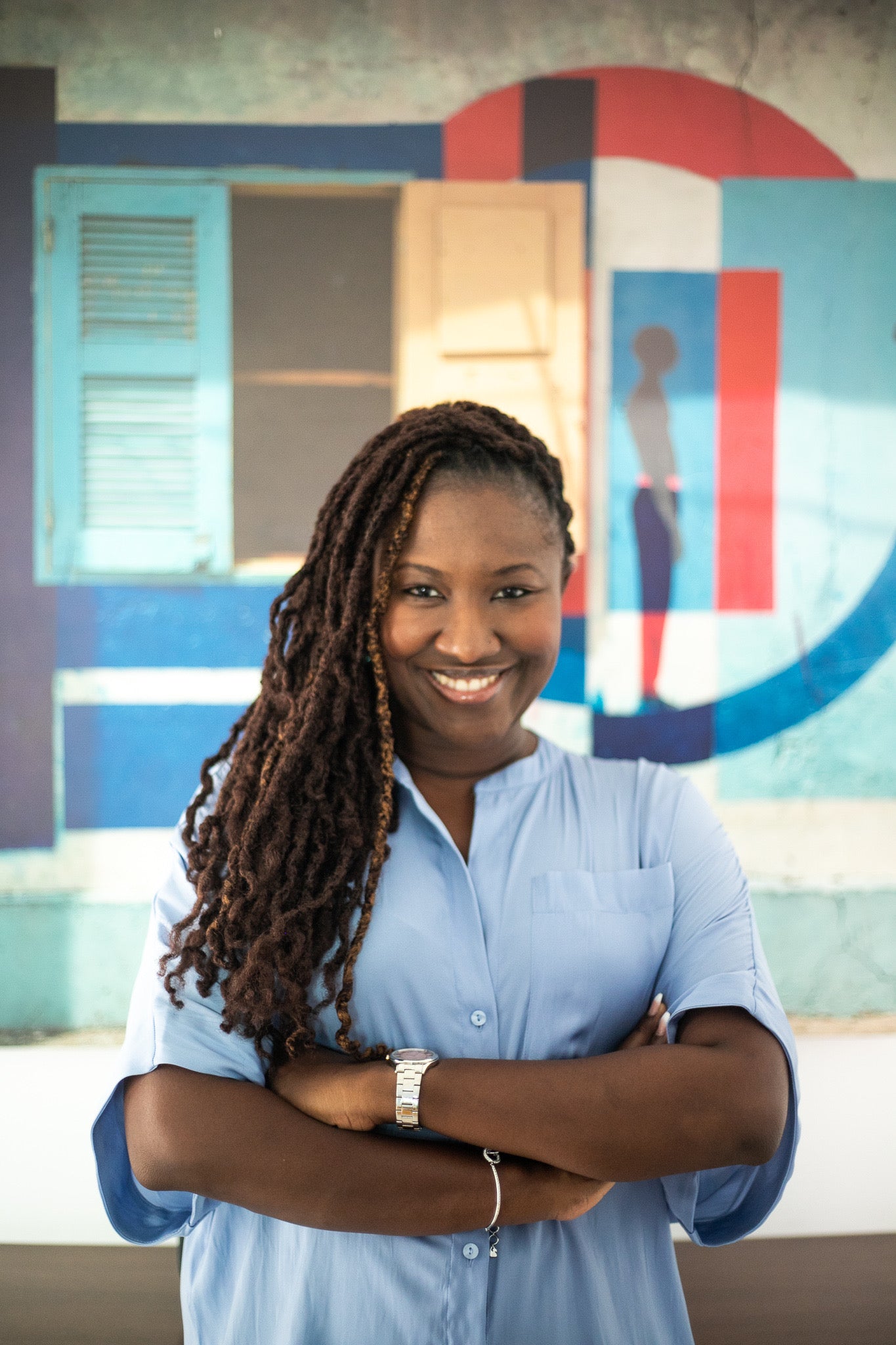 Written by: Bethany
Documentation of food has been happening long enough for us to know that there is a story worth telling from every perspective. We have the people inside the kitchen that give us extremely important insight and then we have the people outside of the kitchen sharing an entirely different but equally important story.
Yasmine Fofana is full time culinary content creator born and raised in Côte d'Ivoire. Her love for sharing food has always been apparent - growing up in a home where all the children and cousins shared meals together up until her time in college when she lived in International House in Harrisburg, Pennsylvania. This exposed her to so many people from around the globe.
Her first experience of Sushi would be at the age of 17 from her Japanese roommate and potluck after potluck, she started to learn how to share her own traditional dishes at these gatherings with the help of her mom's recipes over phone calls.
"It was always about sharing, eating together, discovering together and being initiated to new flavors at different points in time in my life."
After her bachelors program, she returned home and a few years after that, her blogging journey began. AfroFoodie was born out of the desire to solve a personal problem. She was having difficulty finding places to eat and realized that there were no platforms made by an Ivorian for Ivorians living there or in the diaspora to cater to those needs.
Yasmine-Hannah Fofana: And this is how I came to start the first food blog ever in the country and the rest is history.
Bethany Oyefeso: And you're still here, 11 years later. Look at that. How has that journey been for you?
Yasmine-Hannah Fofana: How do you sum up 11 years? All in all, I'm very, very grateful for this journey and I say that all the time. I don't take anything for granted. I don't take talking to you for granted. I don't take all the acknowledgments and recognitions, whether it's National, Regional, or International for granted. It's been an amazing journey and when I reflect on it now, I feel so rich. Financially, it's coming. I'm claiming it in Jesus name but I feel rich in the people that I've met, all the chefs that I never thought I'd be in the same room with, or working with all the events and brands and people that I've collaborated with in the past. All this gives me more strength to go further. From starting a food blog just wanting to share places I was discovering, the latest lounges and restaurants to now being able to say that I'm proud to be contributing to shifting the African narrative through the cuisines and the flavors, running food tours also, it's mind blowing that I get to do this full time.
We chatted a bit more about her transition from working corporate and blogging just as a hobby to doing it full time over the last three years. We talked about the rise of other bloggers in the country since she started and then of course, we scratched the surface of the not so glamorous side of the industry then went into the real reason for this conversation. AfroFoodie blog has gone beyond just posting reviews of restaurants around her and now travels all around Africa. Outside of the many cities in Côte d'Ivoire, she has visited The Republic of Guinea, Botswana, Ghana, Nigeria and Senegal to name a few.
Bethany Oyefeso: What country would you say has been your most adventurous food experience?
Yasmine-Hannah Fofana: Oh, that's a nice question. I didn't see that one coming. Adventurous for me was when I went to Botswana last year and my friend, knowing what I do, took me to have a typical botswana breakfast - Magwinya and Serobe. Magwinya is made out of pastry very similar to puff puff in taste but a lot bigger in size. It's served with a tripe soup made out of the offal (intestines, kidney, liver, etc) of a goat, sheep or cow cooked until it's extremely soft. I'm used to tripes, I have this with my family especially around Ramadan but I wasn't expecting that at 8am in the morning. That threw me off because of the timing but I really enjoyed it.
Bethany Oyefeso: That must have been very interesting. Being that you have blood in you from Côte d'Ivoire, Senegal, Mali and The Republic of Guinea, can you share one of your favorite dishes from each of these places?
Yasmine-Hannah Fofana: Let's start with Côte d'Ivoire, it's hard to pick only one dish from there but I'll go with a dish from the south of Côte d'Ivoire. Fufu. Our fufu is boiled plantains smashed, not pounded. It's smashed with palm oil and rolled into a ball. We eat it with a light soup. I've been to Guinea once but I eat a lot of food from there so from Guinea, I'll have to say Fonio. If I had to choose one meal to eat for the rest of my life it'd be fonio. You can eat it with different stews but I like it with tomato stew and chicken. From Senegal, I really like Dibi. It's street food but I like it. Dibi can be lamb or sheep. Basically just meat that has been marinated, salt and pepper and it's cooked with a magic that feels like barbeque style fire. It could be comparable to Suya or Choukouya. I've never been to Mali but within West Africa we have a lot of foods that are similar and peanut butter stew is something they eat in Mali as well.
Bethany Oyefeso: Nice nice. What are some countries that you haven't visited yet that you're really looking forward to trying their cuisine?
Yasmine-Hannah Fofana: In Africa or all around the world?
Bethany Oyefeso: In Africa.
Yasmine-Hannah Fofana: I want to go to Kenya. I've been to South Africa before but I want to go again because I'm at a different stage with my blogging now and I want to try different things. I want to get away from the classics. Like In Nigeria, they'd bring me Egusi and eba and jollof rice but I want to try the things I haven't heard about so I want to go back to South Africa for that. I've transited through Morocco but I've not stayed so I definitely want to go there. That'd be a good top three.
We talked about the two dishes she'd introduce a foreigner to and they would be Foutou and Sauce Graine. Foutou, not to be confused with the fufu we previously talked about, is pounded cassava or plantain and Sauce Graine is a palm nut soup. The second dish would be Attiéké and Kedjenou, which is grated fermented cassava that has a very similar texture to couscous with a simple tomato stew made with water, vegetables, chicken and local spices . "We use fresh ginger, a spice like Akpi, it has a lot of flavor. We don't use a lot of herbs but the spices are very warming." I asked about a fond memory with her favorite food, Fonio and this is what she had to say about it.
Yasmine-Hannah Fofana: Fonio is a little common now in the U.S especially being a super food and having chefs like Chef Pierre Thiam really showcasing it and how nutritious it is but back then, it was very special. We only have Fonio once or twice a year because of how long it used to take to clean. You had to go through about 4-5 steps to clean and wash it and it was only served at special occasions so I really used to look forward to going to events that would have it. When I got married, I was like if there's no fonio on the menu, I'm not coming to my wedding. I definitely had to have it there and I did. It's just so special to me.
As an African food blogger set out to share the foods of our continent with the rest of the world, I felt that it'd only be right to end our conversation with why she continues to do what she does and why she encourages other Africans to explore foods from other countries on the continent that are different from theirs.
Yasmine-Hannah Fofana: Well we need to be our own ambassadors. Whether it's culture, it's cuisine, anything Africa, really. Nobody else will, especially not people from outside of the continent. If we don't it's just going to disappear. We have to be more open-minded as well. You know, not saying mine is the best versus yours is not. There are similarities and differences at the same time so why not be curious to taste the differences and compare in a healthy way. When I think about West Africa alone, before all colonization we used to be one. When you think about leaf stew for example, we have leaf stews here that are eaten in parts of Guinea, Sierra Leone and Nigeria. It might be different leaves and different spices cooked differently but we used to be the same so it'll always be appealing and it'll bring back some part of a memory. Whether It's childhood or some family stories.
FOLLOW YASMINE'S WORK
You can follow and check out Yasmine's work here and Instagram.