What's cookin'
Adun turns 5!
Over the past five years, we've been cooking up delicious dishes that make you go "wow". Over the next five years (fingers crossed), we will be dishing up some equally fun and exciting things that might not even be food!

What's cookin'
Adun turns 5!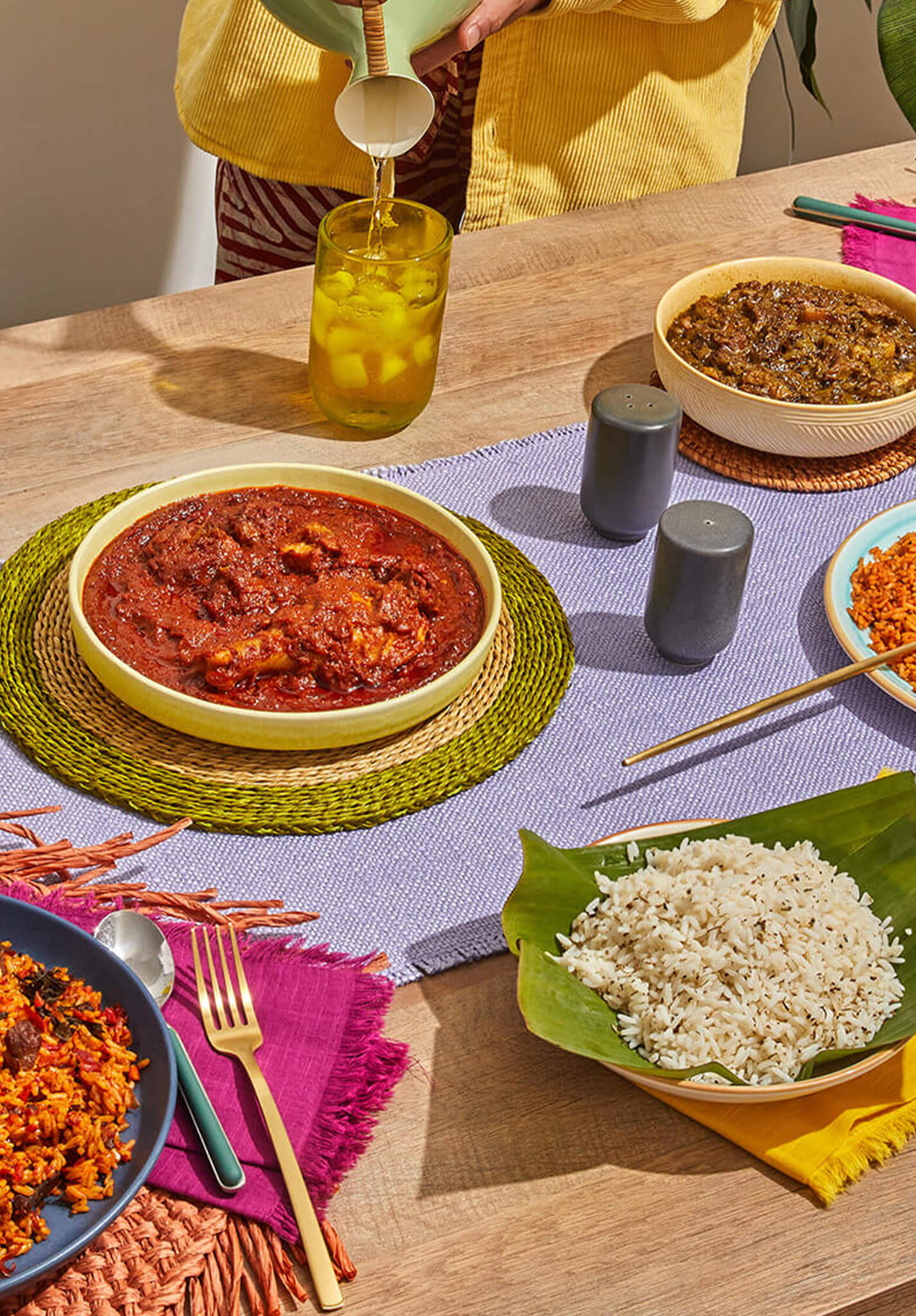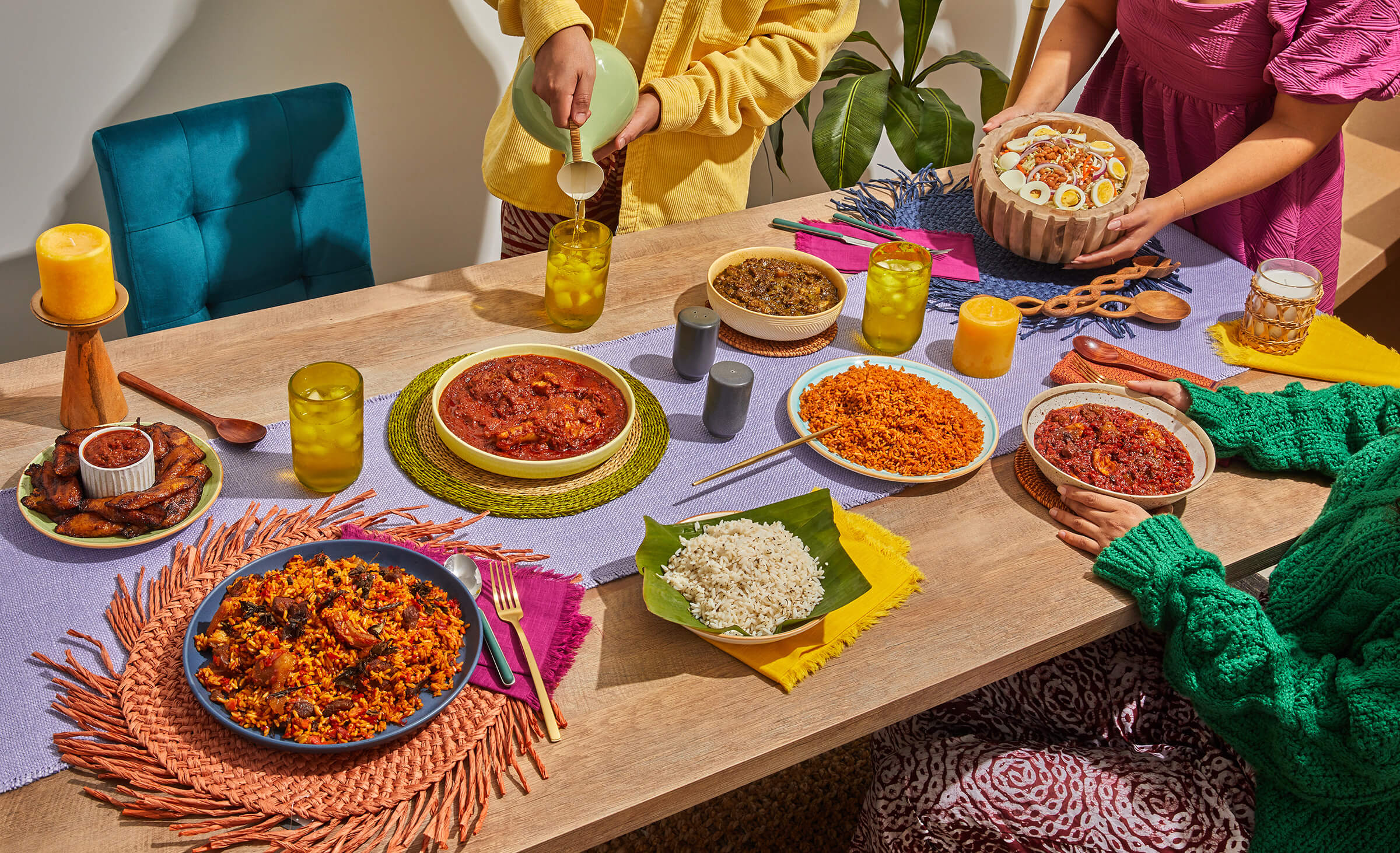 Introducing

#Flavorunfiltered
Join us in celebrating our 5th birthday as we showcase the incredible talents of African food creators from all corners of the continent!
Throughout the month, our Blog will be a hub of inspiration as we shine a spotlight on these amazing chefs and their culture.
We're going to bring African cuisine everywhere.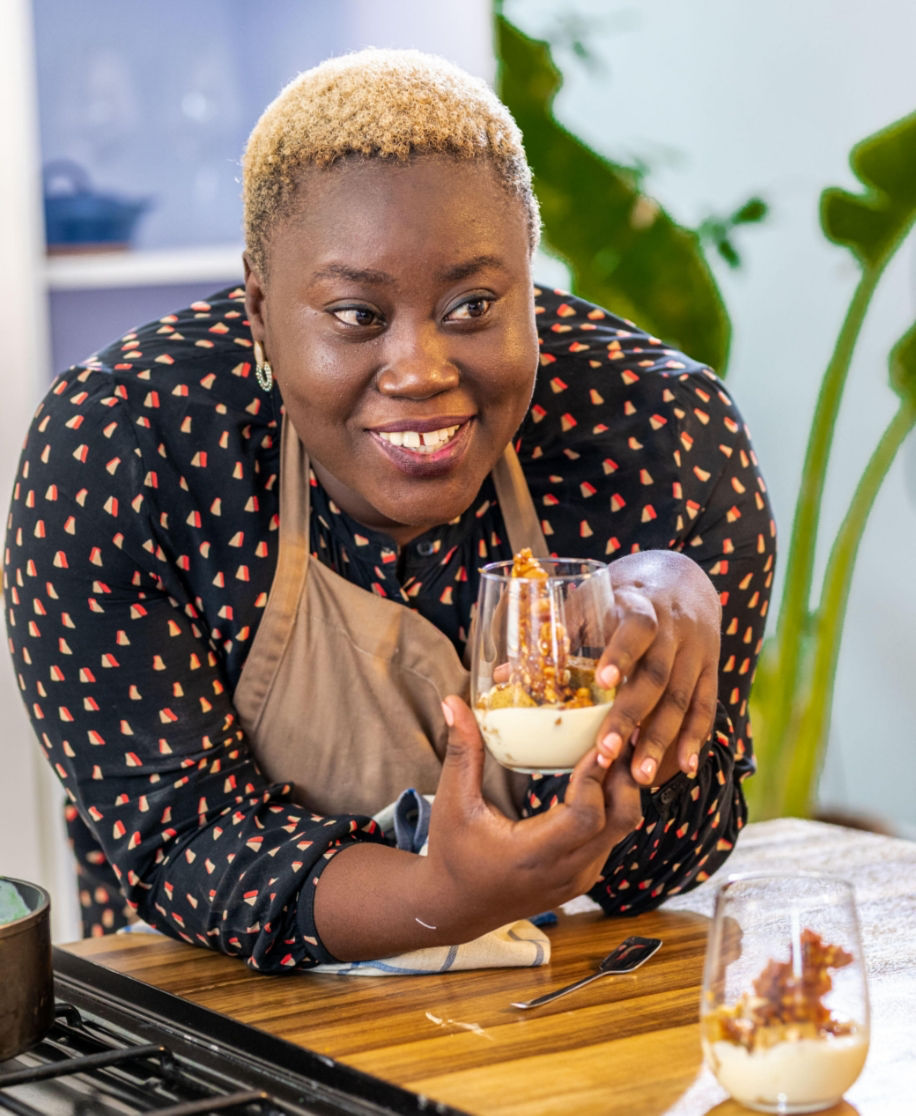 Joyce Gyebi (Mukase Chic)
Entrepreneur
Joyce Gyebi is a Ghanaian culinary entrepreneur and owner of the food stall Mukase Chic where she specializes in Anadwo Waakye - late night waakye.
Joyce Gyebi (Mukase Chic)
"Well, I personally think that shito is the greatest Ghanaian invention of all time. That's how I see shito and I think shito is so versatile and it cuts across stews, sauces, condiments. If you look at the flavors there, it has the dry shrimp, the pepper, the ginger, garlic, onion, and then it has the oil and it's been evaporated.. I mean it works. it has all that umami."
Just Dropped!
Coconut Rice
Growing up, whenever we made coconut rice, it was a labor of love that tasted like love. From breaking coconuts, cutting up the flesh, grating it, and blending peppers for the base to the fragrant smell filling up the house, each step culminated in one of the best-tasting dishes we enjoyed frequently.